"No one can teach science like the Challenger Learning Center!"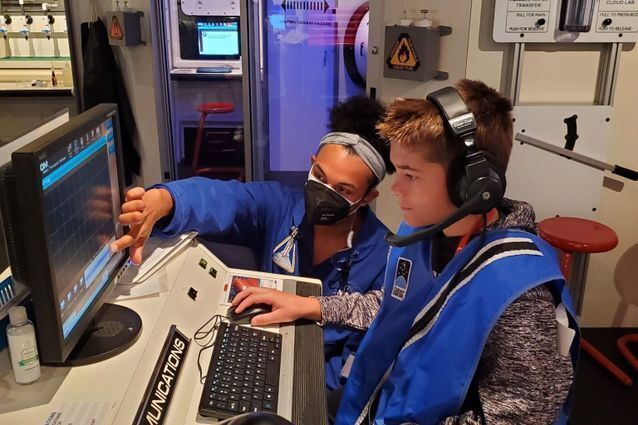 A field trip at the Challenger Learning Center takes the traditional field trip to the next level.  It's not about walking through an exhibit – looking and reading static information. It's about being immersed in the experience – being assigned to a job, working as a team, communicating, problem solving and applying math, language, science and technology skills to complete a high energy and exciting task.
The Challenger Learning Center of Northwest Indiana provides programs for preschool students to adults.  All of our programs integrate the excitement of space exploration with the fun of educational simulations. Our School programs are all standards based and developed by subject matter experts and teachers who understand the importance of promoting 21st Century Learning Skills and preparing an inspired and engaged group of future leaders, workers and thinkers.
Take a look at our programs to see what will work for you and your students.  Wouldn't it be great to hear your students say what we've heard countless students say?  "Challenger Learning Center of NWI was the best field trip ever!"
Below are the booking dates for the 2023 / 2024 school year.  
Endowed Schools*: March 1st, 2023
All Other Schools: March 8th, 2023
Programs can be reserved throughout the school year by calling (219) 989-3250.  Due to high demand, field trip dates will become limited the farther into the school year one waits to book.  To have access to the premium time slots and have first pick of dates, please book as early as possible with our Financial Manager, Karen Cearing.
*ENDOWED SCHOOLS PLEASE NOTE: The CLCNWI Board of Directors may have elected to restructure the endowment partnership with your school district. These changes may affect how your district handles your CLCNWI field trips. Your superintendents have been notified in writing and have the details of the changes.
Be sure to apply for the Challenger - Columbia Teacher Grant to help fund your classes field trip!  Grant application window is CLOSED, and closed on May 31st.  For full conditions, visit our full field trip funding page. Contact (219) 989-3250 with questions or concerns.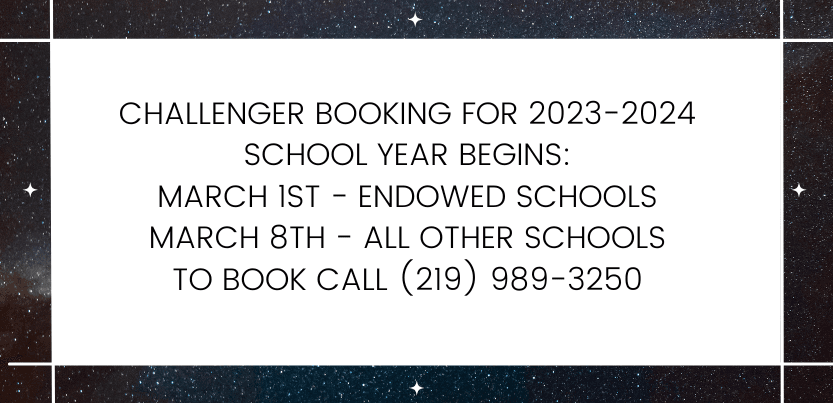 ---
Make the most of your time on Purdue University Northwest's campus with an optional field trip extension with the PNW Tour team!
You can stop at the campus cafeteria for lunch with your class, speak with STEM professionals and students, and show your students academic opportunities they can have in the future!
Arrange today with PNW Admissions at (219) 989-4160 or via email tour@pnw.edu.