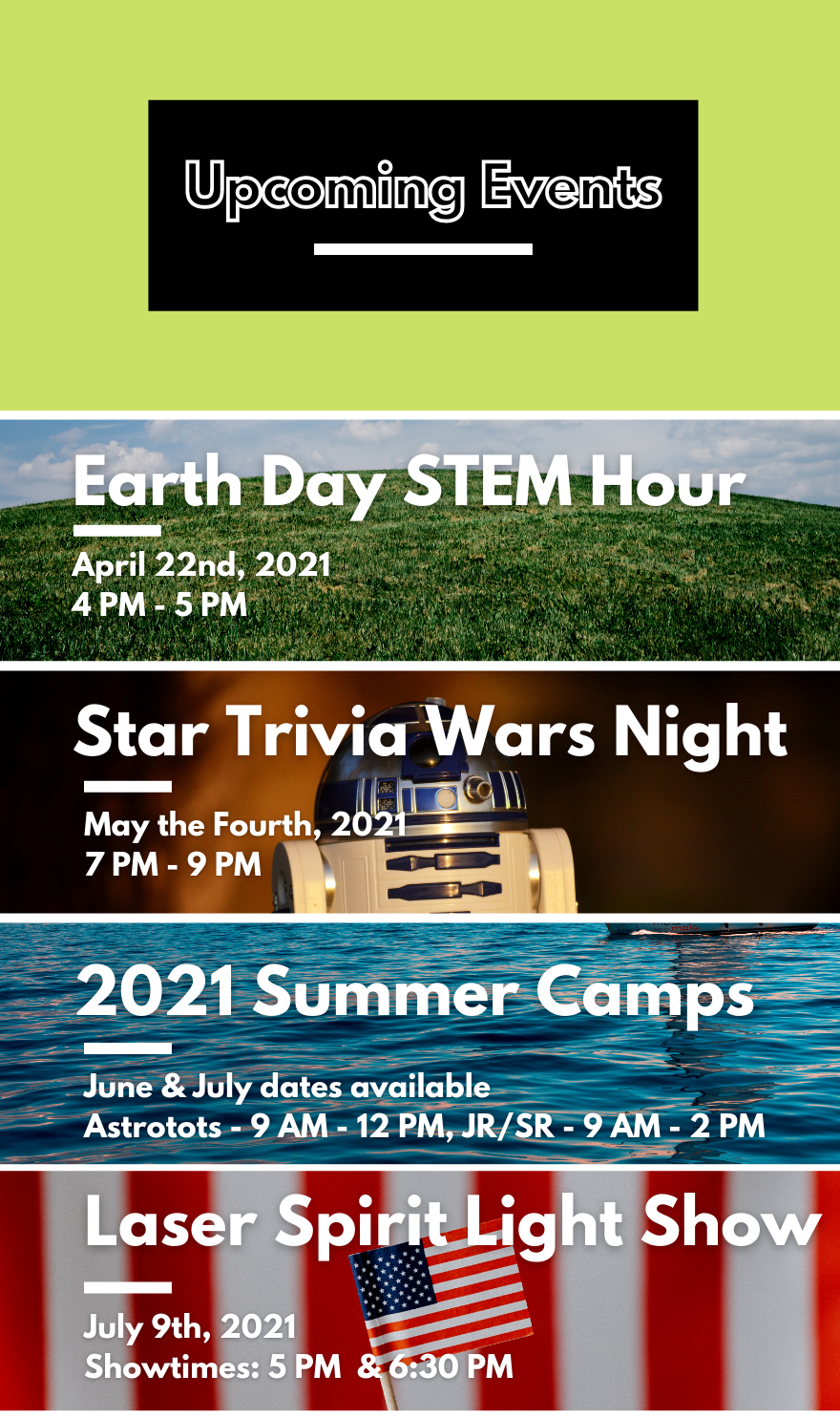 Safety is our top priority!
To ensure the safety of our students, staff, and families, we have enacted new health and safety practices:
1. All camps will have a limited number of participants and 2 STEM educators
2. Masks and hand sanitizer for staff and participants will be provided throughout the entire Center for all guests to use  
3. All students will be separated by minimum of 6ft, with minimum shared touch activities
4. Mandatory temperature checks at the door
5. All counter and table top surfaces will regularly be disinfected, and all materials will be cleaned thoroughly before and after use
---
Check out @ChallengerNWI on Twitter!
Our Commander Emma has created a GoFundMe to help maintain the Challenger Learning Center of NWI and continue our m…
https://t.co/D2rtQ0DoKh
#EarthDay is right around the corner 🌎 Register for our Earth Day #STEM Hour #popup event at…
https://t.co/YNT9jp02Z3