Safety is our top priority!
To ensure the safety of our students, staff, and families, we have enacted new health and safety practices:
1. All camps will have a limited number of participants and 2 STEM educators
2. Masks and hand sanitizer for staff and participants will be provided throughout the entire Center for all guests to use  
3. All students will be separated by minimum of 6ft, with minimum shared touch activities
4. All counter and table top surfaces will regularly be disinfected, and all materials will be cleaned thoroughly before and after use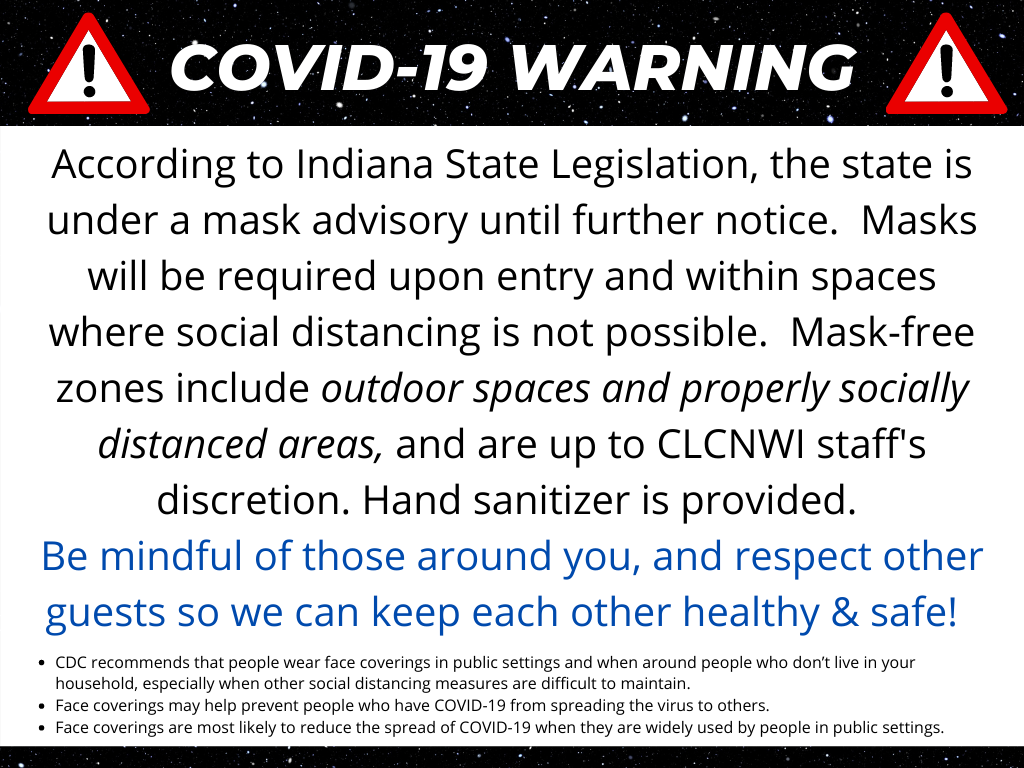 ---
Check out @ChallengerNWI on Twitter!
May 7th is #SpaceDay! 🌠 Explore the wonders of the galaxy right in your own home with this marshmallow constellatio…
https://t.co/XDxB45tujP
RT @SenToddYoung: Checked out @ChallengerNWI in Hammond where they are using space to encourage stem learning for young Hoosiers.
https://t
…