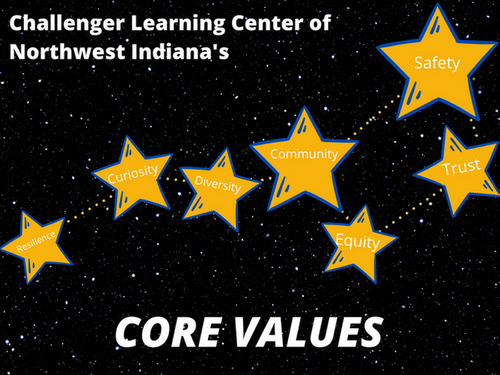 Who We Are
Our mission: To create an exciting learning environment that promotes the continued exploration of the Earth and space sciences through innovative programs that challenge how teachers educate, students learn, and businesses operate.  We seek to foster in the community a long-term interest in science, technology, engineering, and math.
Our vision:  Merging the power of imagination with the excitement of discovery.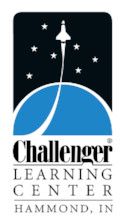 The Challenger Learning Center of Northwest Indiana was the 33rd center to go online as part of a network of facilities devoted to carrying on the education mission of the Challenger 51L Crew and First Teacher In Space, Christa Mc Auliffe. The center was brought to fruition through the dedication and hard work of teacher, Lisa Austgen. Ms. Austgen worked tirelessly to establish a task force and raise the money to build a 15,000 square foot facility dedicated to inspiring students to think about their future by providing teachers with innovative curriculum and unparalleled educational experiences like a simulated mission to the Moon, Mars or a Comet. The center houses 2 mission simulators, a planetarium and a multipurpose science room and provides programs for nearly 17,000 students and guests each year.
Challenger Learning Center images on this website courtesy of Michael Soluri Photography.