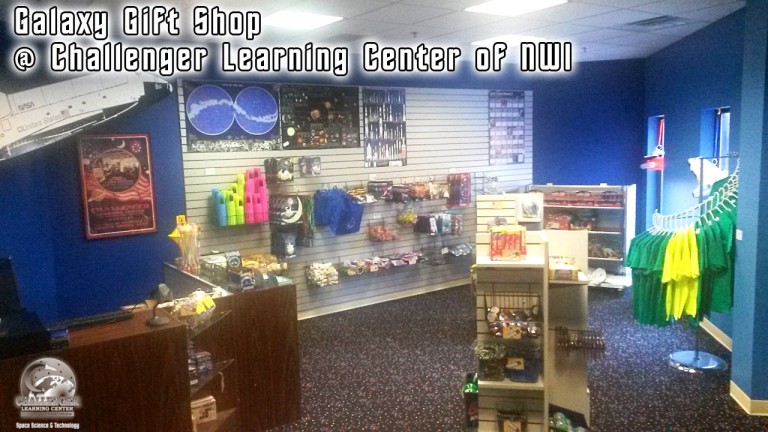 Who doesn't love Astronaut Ice Cream?
Located inside our center, the Galaxy Gift Shop is open on weekdays from 8 a.m.-4 p.m. and for school missions. We carry unique gifts for space enthusiasts of all ages!
The gift shop is also open during after-hours events. Stop in and see our dynamic inventory and support a worthy cause! Please call (219) 989-3250 to inquire about Gift Shop hours of operation.
Teachers: Please use this form for pre-ordering before your mission:  Gift Shop Top 10 form
Remember…every penny helps our Center!