Earth, Space, & Beyond Science Summer Camp!
Is your young scientist ready to GO BEYOND and explore Earth, Space, & all things STEM?  Then our science summer camps are the right place for them!
We offer one-of-a-kind summer camp experiences that will wow your kids while exciting them to learn all summer long. They'll have opportunities to explore exciting new topics and the world of science that is all around them through outdoor investigations, classic experiments, and brand new experiences!
All summer camps are stimulating, age-appropriate, and led by qualified educators to provide a safe, fun and thought-provoking experience. Activities are supported by NASA, the National Informal STEM Education Network, & Challenger Center Headquarters.
- ALL dates could be subject to change.-
Please Note: When choosing a summer camp, schedule your child for the grade level that they will be entering or going into in the fall of 2023.
2023 TENTATIVE SCHEDULE
Junior Explorer Camp (2nd & 3rd Grade) - June 12th through 16th, and July 17th through 21st 
AstroTots Camp (K & 1st Grade) - June 19th through 23rd, and July 24th through 28th
Senior Explorer Camp (4th - 6th Grade) - June 26th through 30th, and July 31st through August 4th
IMPORTANT INFORMATION:
For full day camps (9 am - 2 pm), our camps will have a lunch break, and all camps will have periodic snack breaks. Snacks and lunches will not be provided on site, so please be sure to remember to send snacks, lunches, and drinks/water bottles each day of camp according to your child's needs.

We will be spending time outdoors (weather depending) and exposed to outdoor elements, so please make sure your young scientist dresses accordingly (i.e. coats if it's chilly, tennis shoes, comfortable clothes, etc...). Sunscreen will not be available on site, so please keep skin care in mind when sending students.

Drop off occurs no earlier that 10 minutes before camp. Pick up will occur promptly at 12 PM ( Astrotots ) / 2 PM (Junior & Senior) at the same door. Adults can remain in their vehicles lined up outside of Challenger, and staff will safely escort campers to their vehicles or guardians.

Physical and/or verbal outbursts that affect or harm the camper and other camp attendees cannot be tolerated, and may result in a call home to parents or expulsion from camp.

The use of cell phones for anything other than to contact parents or for emergency purposes will not be tolerated, so please advise your students to keep their phones put away throughout the entirety of the camp, or to always ask an adult in advance if they can use their cell phone.
***Prior to your child participating in a summer camp, these forms must be filled out, signed, and turned in day of the camp. Download all the forms here.
Thank you!***
CANCELLATIONS AND REFUNDS
*Week-long day camps paid-in-full will include a $25 non-refundable service fee.
*Cancellation/Refund Request - 30 days or more prior to camp 
Written notification (email or letter) must be made no less than 30 days prior to the camp start date to receive a refund, excluding the non-refundable service fee. Due to the nature of our business, 30 days written notice is essential for us to refill the camper's spot. 
*Cancellation/Refund Request - less than 30 days prior to camp
 No refunds will be offered for requests submitted less than 30 days prior to the camp start date, for any reason, including a positive Covid-19 test.
*No refunds will be given if:
A camper leaves camp early due to missing home or parent request.

A camper is sent home for behavioral reasons.

A camper does not show up for camp.
*No Shows
 Please make every effort to arrive on time. Challenger Learning Center of NWI will verify absences by phoning the family of absent campers. For questions, please call 219-989-3250
*CANCELLATIONS 
If camp is cancelled by Challenger Learning Center for any other reason; participants will receive a full refund.
---
SUMMER CAMP SCHOLARSHIP FUNDING
As a community science center, CLCNWI is dedicated to the promotion of diversity, inclusion, and equity of educational opportunities in STEM.  Each year, we have been able to provide summer camp tuition assistance to families from Lake County faced with financial constraints thanks to our corporate sponsors and educational partners, like the Legacy Foundation. 
Together this year, we have the opportunity to increase access to unique STEM learning opportunities again for students and families from the Lake County area. Scholarship funding provided by the generosity of our educational partners will assist families in Lake County with tuition costs for the 2022 summer camp programs.  Special THANK YOU to the Legacy Foundation, NIPSCO, Challenger's Board of Directors, and Giving Tuesday Campaign contributors! Summer Camp Scholarships are open to ANY student in Lake County.
Summer Camp Scholarship Program funded in part by: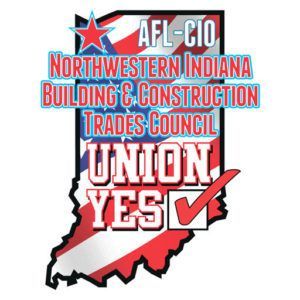 & Tri-Kappa, Gamma Nu Chapter of Hammond