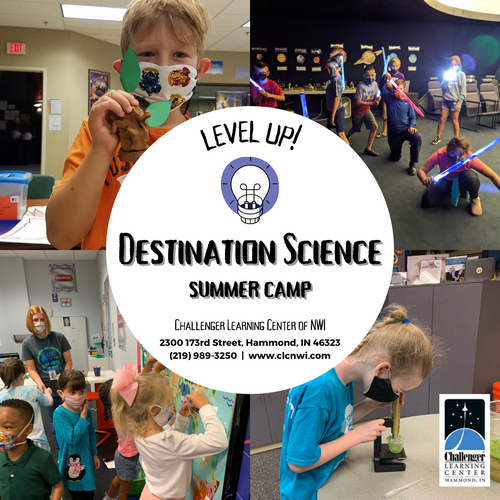 Level up learning this summer!
Is your young scientist ready to explore the world in a new way?  Then it's time to blast off with one of our interstellar summer camps!
We offer one-of-a-kind summer science experiences that will wow your kids while exciting them to learn all summer long. They'll have opportunities to explore exciting new topics and the world of science that is all around them!
All summer camps are stimulating, age-appropriate, and led by qualified educators to provide a safe, fun and thought-provoking experience. Activities are supported by NASA.
Refunds are not available at this time.
- ALL dates are tentative. Please check back for updates-
Please Note: When choosing a summer camp, schedule your child for the grade level that they will be entering or going into in the fall of 2021.
To ensure the safety of our students and parents, we have enacted new health and safety practices:
1. All camps will be a limited number of participants and 2 STEM educators
2. Masks and hand sanitizer for staff and participants will be provided throughout the Center for all guests to use  
3. All students will be separated by minimum of 6ft, with minimum shared touch activities
4. All counter and table top surfaces will regularly be disinfected, and all materials will be cleaned thoroughly before and after use
***Prior to your child participating in a summer camp, these forms must be filled out, signed, and turned in day of the camp. Download all the forms here.
Thank you!***
---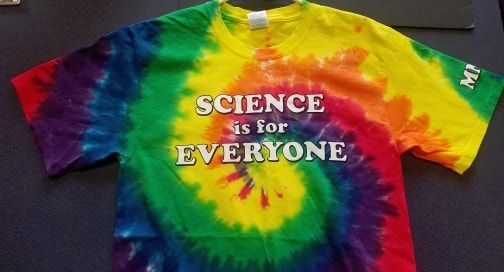 Challenger T-Shirt Pre-order is now open!
- all t-shirt orders are optional
- $20.00 per shirt, tax is included
- t-shirts will be available in our Galaxy Gift Shop this summer for purchase (with limited sizes and quanity)
- SIZES AVAILABLE: YS, YM, YL, AS, AM, AL, AXL