Thank you for attending!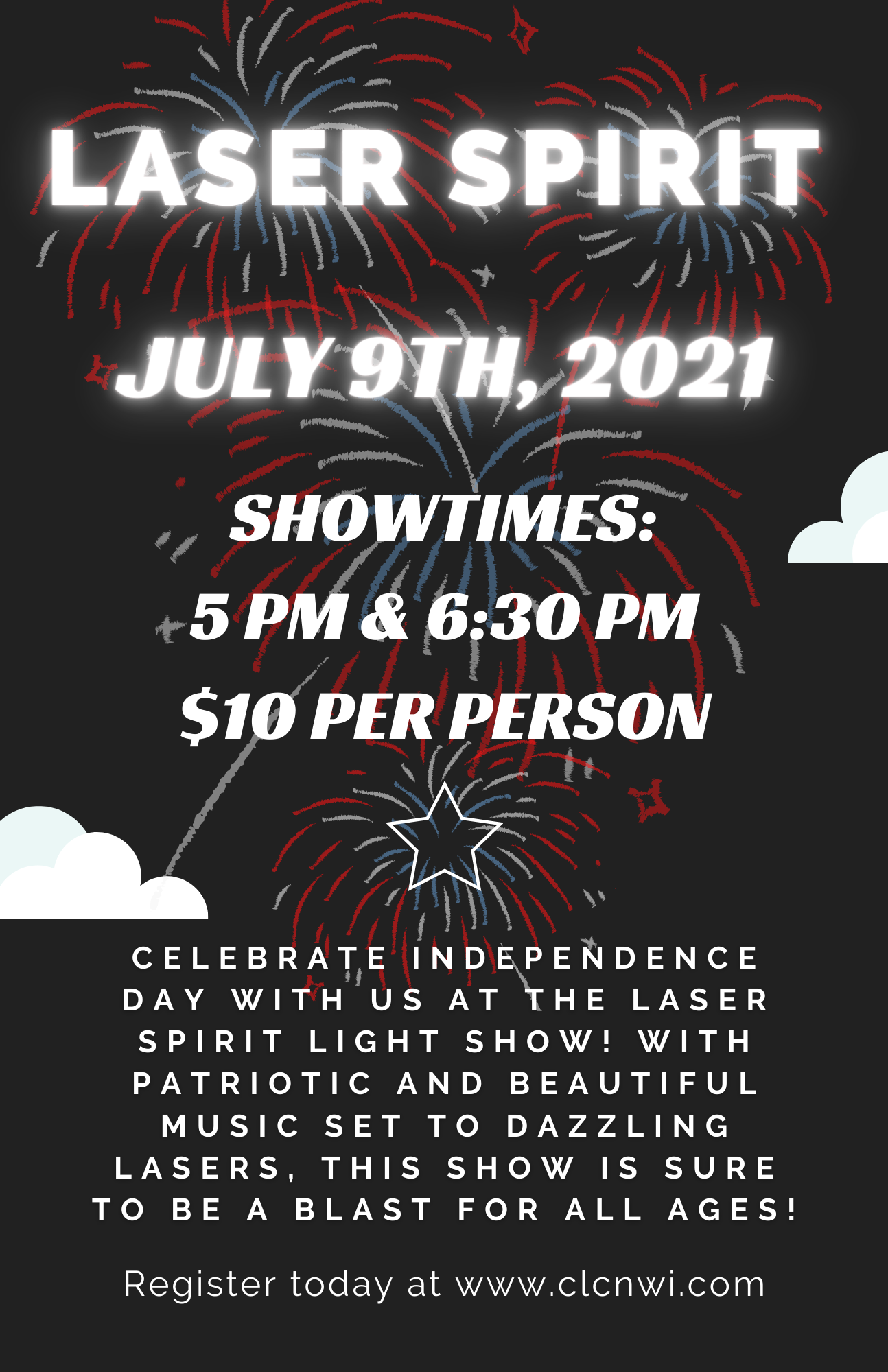 Celebrate the 4th of July & Independence Day with CLCNWI at the Laser Spirit  Light Show!
Including iconic patriotic classics and other exciting songs, this explosive musical line up is all set to dazzling lasers! This show is sure to be at BLAST for all ages!
NO TICKETS SOLD AT THE DOOR. TICKETS CANNOT BE RESOLD.
REFUNDS CANNOT BE GIVEN AT THIS TIME.
Health & Safety Precautions:
Seating will follow social distancing guidelines as best as possible

Reservation is REQUIRED, no tickets will be sold at the door

For the safety of guests and staff, we REQUEST all to wear face coverings

Hand sanitizer will be available at the Center to be used by guests and staff
---
*For an additional "psychedelic" experience, 3D LASER VIEWERS will be available for purchase at the door with CASH ONLY.  Glasses cost $2.00, and can be used over and over again for laser shows, fireworks, holiday lights, and more!  If you would like to purchase laser viewers online before the show, visit our Galaxy Gift Shop page here.