Register below!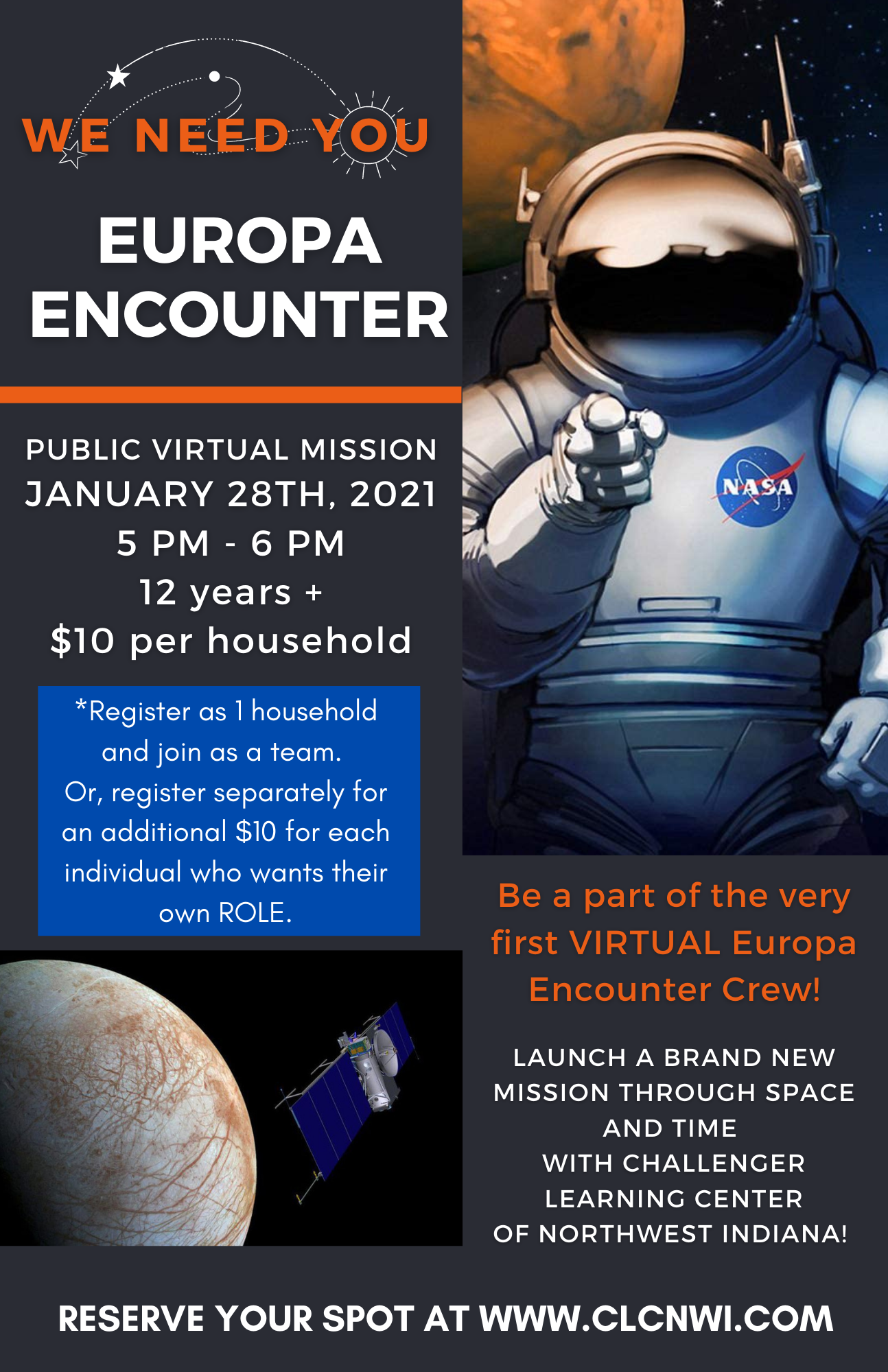 Be a part of the VERY FIRST VIRTUAL Europa Encounter Crew!
Join the Challenger NWI team on January 28th, 2021 for a virtual experience like no other!  Launch our brand new VIRTUAL MISSION through space and time with us on January 28th, 2021!
Space travelers ages 12 years old and up, log on from the comfort of your own home  for live communication with our Flight Director and Mission Commander. From 5 PM - 6 PM, participate in a brand new mission to one of Jupiter's main moons - Europa - to search for the possibility of life.
*Register as 1 household and join collectively as a team. OR register separately for an addition $10 for each individual who wants to have their own role during the mission.*