Register Below!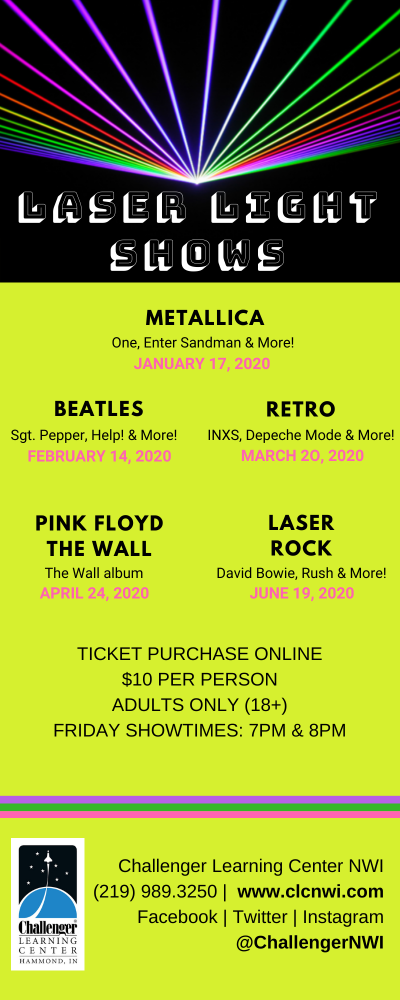 Jealous of kids always getting to have all the fun?  Now it's your turn!  
Join Challenger for evenings filled with ROCK & ROLL featuring music from some of the most significant rock bands ever!
Jam out to these laser light show spectaculars and let your inner rock star shine!
$10 General Admission
Space is limited.
*Tickets only sold at door if still available*
**NO REFUNDS**
---
*Warm up and mosh out to Metallica's greatest hits like One, Enter Sandman, and more!
---
*All You Need is Love! Celebrate Valentine's Day at this Laser Beatle's Bash.  Music includes classics like Nowhere Man, Yellow Submarine, Help! and more!
---
*So Retro!  Don't miss hits from bands like INXS, Depeche Mode, and more at this Laser Retro Rock Show!
---
*All in All, this show is just another Brick in the Wall!  Join us for a Laser Light Show display set to none other than Pink Floyd's The Wall.
---
*Hear classics by David Bowie, Ozzy Osbourne, Rush and many more at a Laser Light Show Rock Concert like no other!