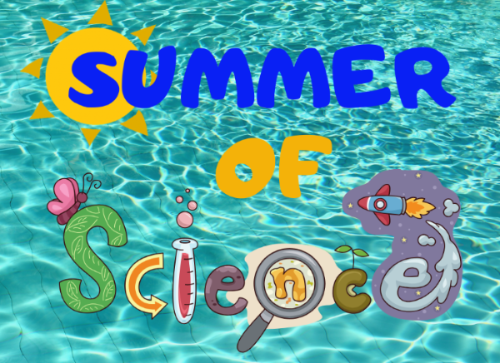 A Summer FULL of Science!
Join us as we connect with the world around us in a way like never before!
Our goal: To inspire and engage students to think about themselves, others and the future.
We offer summer science experiences that will wow your kids while feeding their brains and exciting them about how they can affect the path our Spaceship Earth will take in the years to come.
All summer camps are stimulating, age-appropriate, and led by licensed educators to provide a safe, fun and thought-provoking experience. Summer is a great time to enhance your children's skills and abilities and give them the opportunity to explore exciting new topics. Activities are backed by NASA.
- Stay tuned for our summer 2020 camp schedule. -
Please Note: When choosing a summer camp, schedule your child for the grade level that they will be entering or going into in the fall of 2021.
*Dates, times and sessions are subject to change.
---