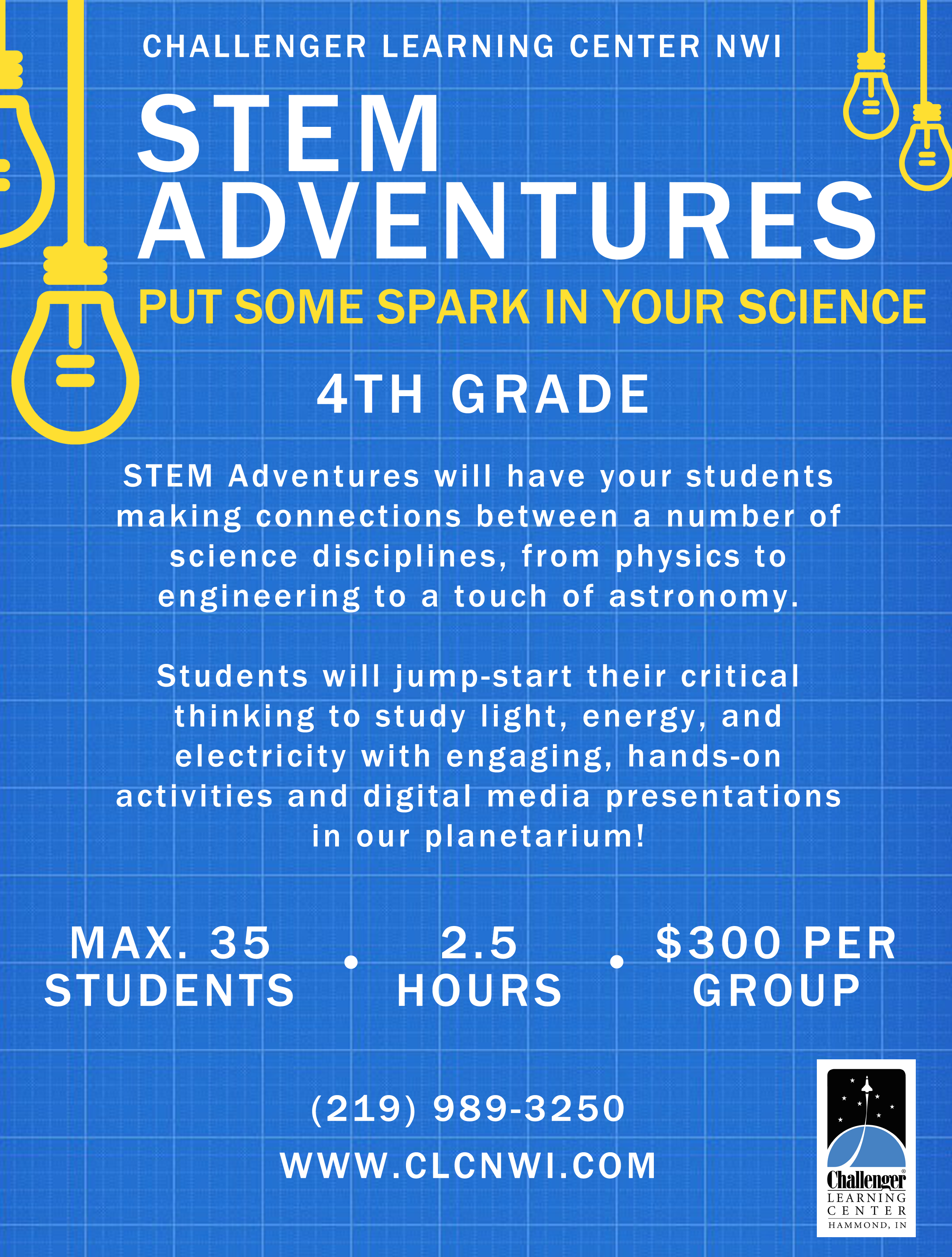 (formerly Flight Adventures)
STEM Adventures will have your students making discoveries about the mechanics of flight, a touch of astronomy and important, related engineering and science concepts. From the way light affects our planet to electricity and energy, students will participate in engaging and hands-on activities complemented by digital media presentations in our planetarium dome. No other program combines a variety of STEM topics and educational media presentations in this way. This is a unique STEM experience that combines hands-on astronomy with grade level science learning standards!
*Indiana Academic Standards for Science: 4.PS.1,4.ESS.1,4.ESS.4,4.PS.5; Illinois Common Core Science Standards: 11.B.2a-f,12.C.2a,12.F.2a-c,13.B.2c,11.A.2e
Length: 

2.5 hours

Class Size: 

Up to 35 students 

Price: $300 per group
This Adventure visit includes:
2 dome media presentations
building circuits
forces of flight demos
NASA Ring Wing activity for back at school 
Call (219)989-3250 to inquire or to schedule your STEM Adventures program today!