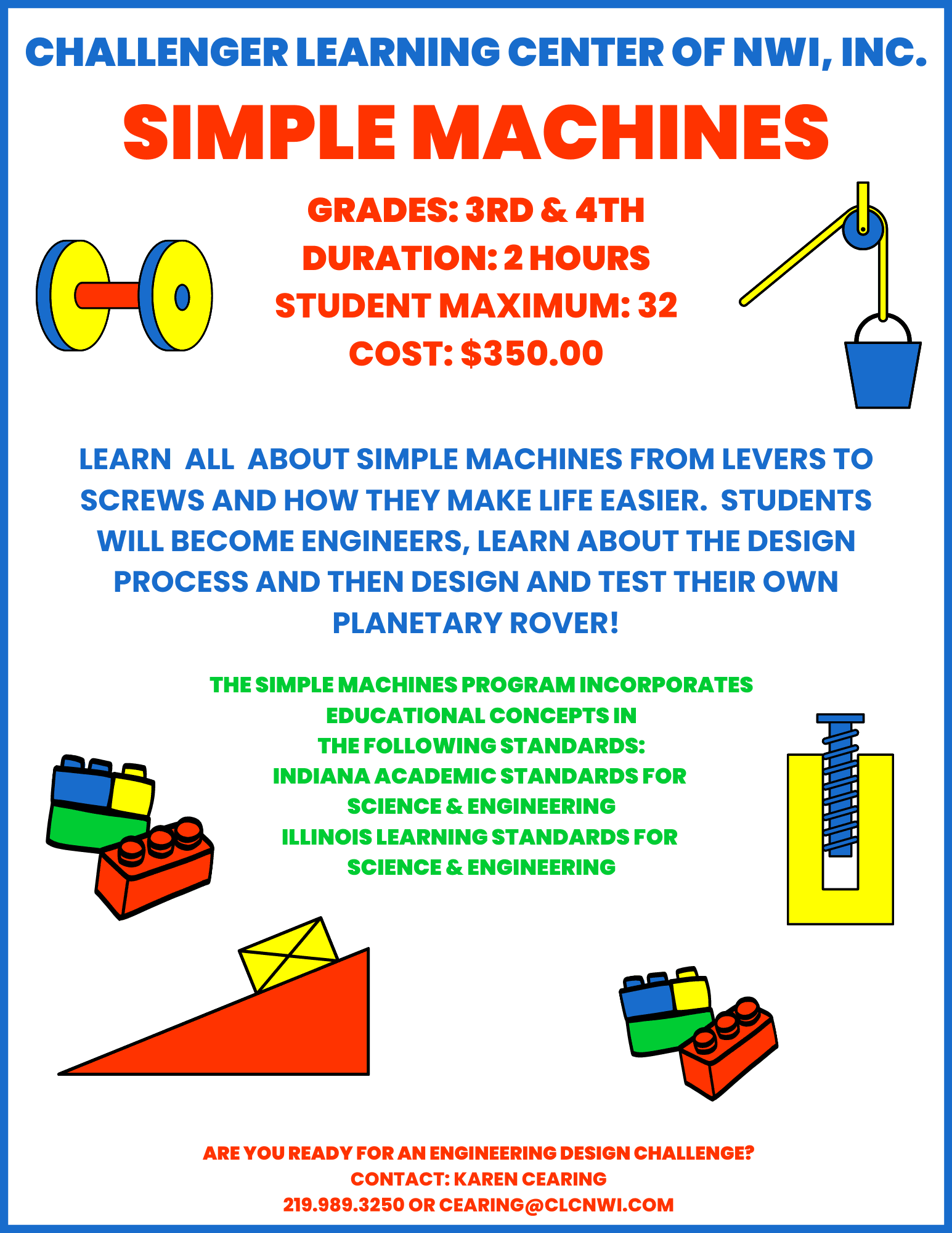 This program challenges students to become engineers as they study applied forces that work alone or together to create machines used by humans every day! What are simple machines? How do they work? How are we using them to explore both our home planet and planets that are millions of miles away?
During this hands-on STEM lab, students learn about the different types of simple machines and how they help us in our daily lives. Then, they work in cooperative groups to construct simple machines that they will share with the class, including selecting a real-world example from our Odds-n-Ends bin to illustrate their understanding of their machine. 
Finally, pairs of students are given a design challenge to create a rover to explore Mars that has the right wheel configuration to travel a distance and hit a targeted area. We'll discuss what wheels worked best and why. 
*Meets Indiana Learning Standards 3.PS.2 & 3–5.E1-3 and Illinois CC standards 11.B.2.a–f (see downloadable link below)
Length: 2 hours
Class Size: Maximum 32 Students
Price: $350 per class
Simple Machines Standards Alignment
Call (219)989-3250 to inquire or to schedule your Simple Machines program today!