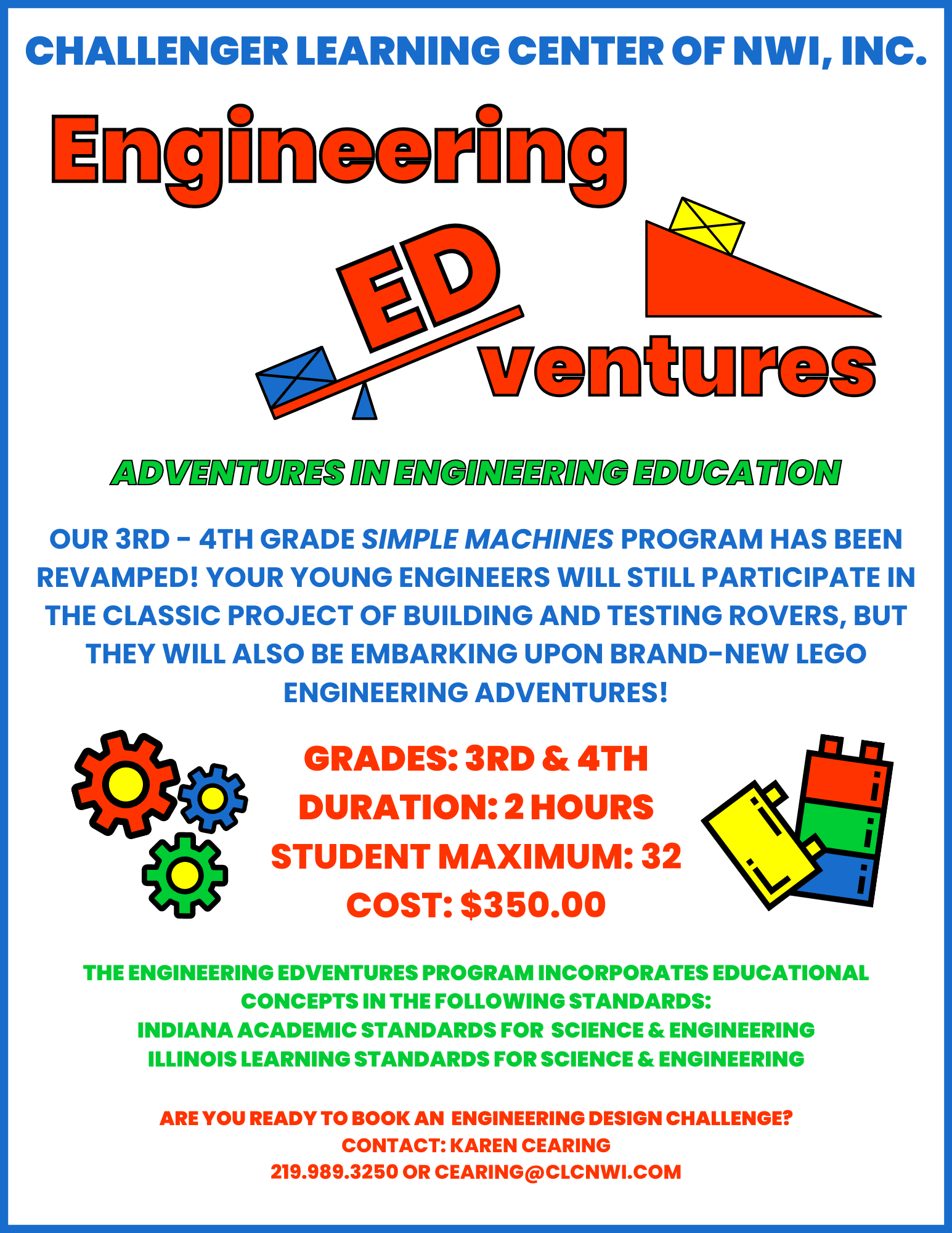 Our Simple Machines lab has been REVAMPED! This program challenges students to become engineers as they build, test, and design machines and vehicles on this engineering education adventure! 
During this hands-on STEM lab, students learn how real world engineers develop their creations, and how they use the scientific process to test them. They work in partners and cooperative groups to complete engineering challenges and experiments.
*Meets Indiana Academic Standards for Science & Engineering, and well as Illinois Learning Standards for Science & Engineering
Length: 2 hours
Class Size: Maximum 32 Students
Price: $350 per class
Call (219)989-3250 to inquire or to schedule your Engineering Edventures program today!