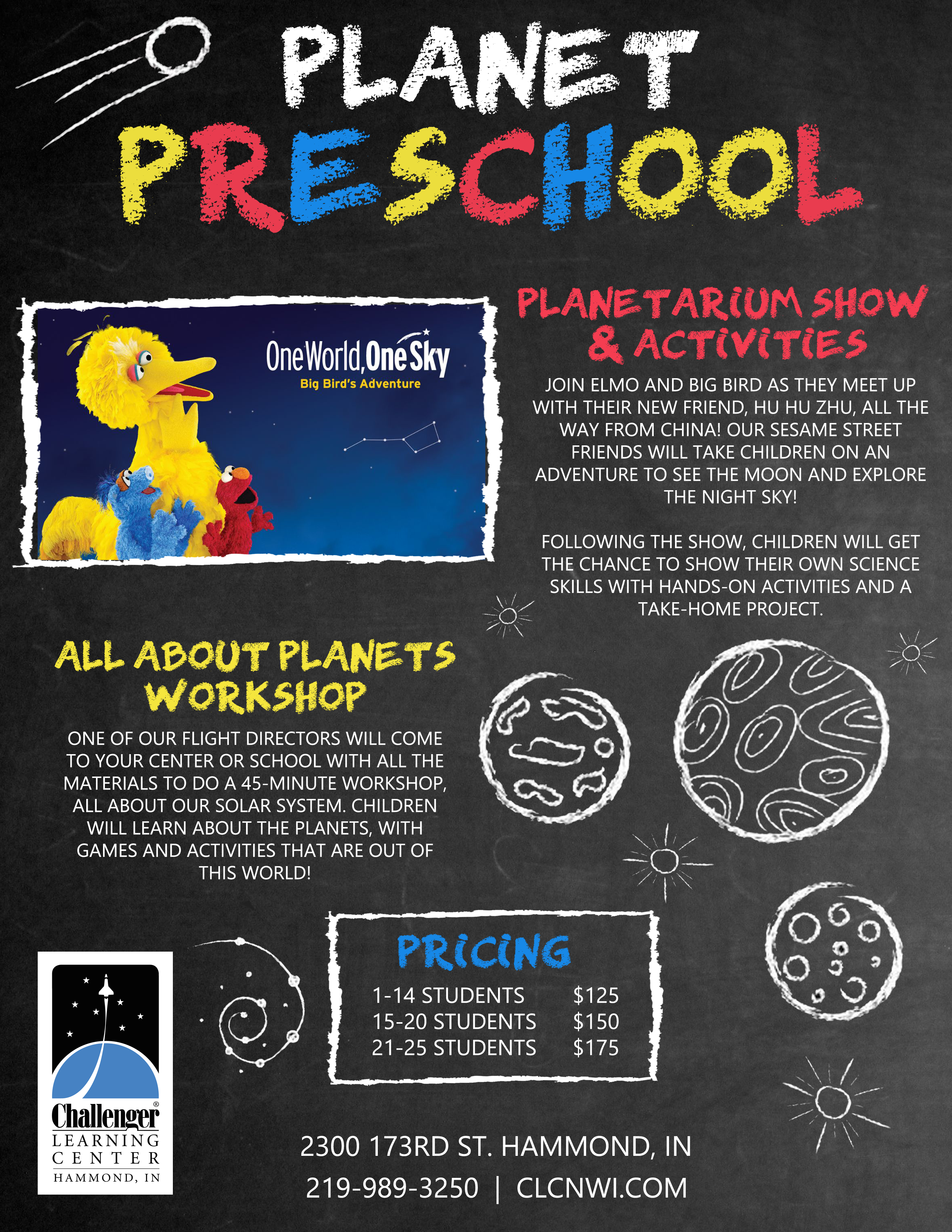 Our preschool programs are out-of-this-world! Whether you choose to bring your group for our Planet Preschool Planetarium experience or have a Challenger Flight Director come to you for All About Planets, your preschoolers are sure to have a blast!
Length: 

On-Site: 1 hour & 15 minutes

Off-Site: 45 minutes

Class Size: 25 students
Price: Varies by class size

1-14 students = $125

15-20 students = $150

21-25 students = $175
Call (219)989-3250 to inquire or to schedule your Planet Preschool program today!