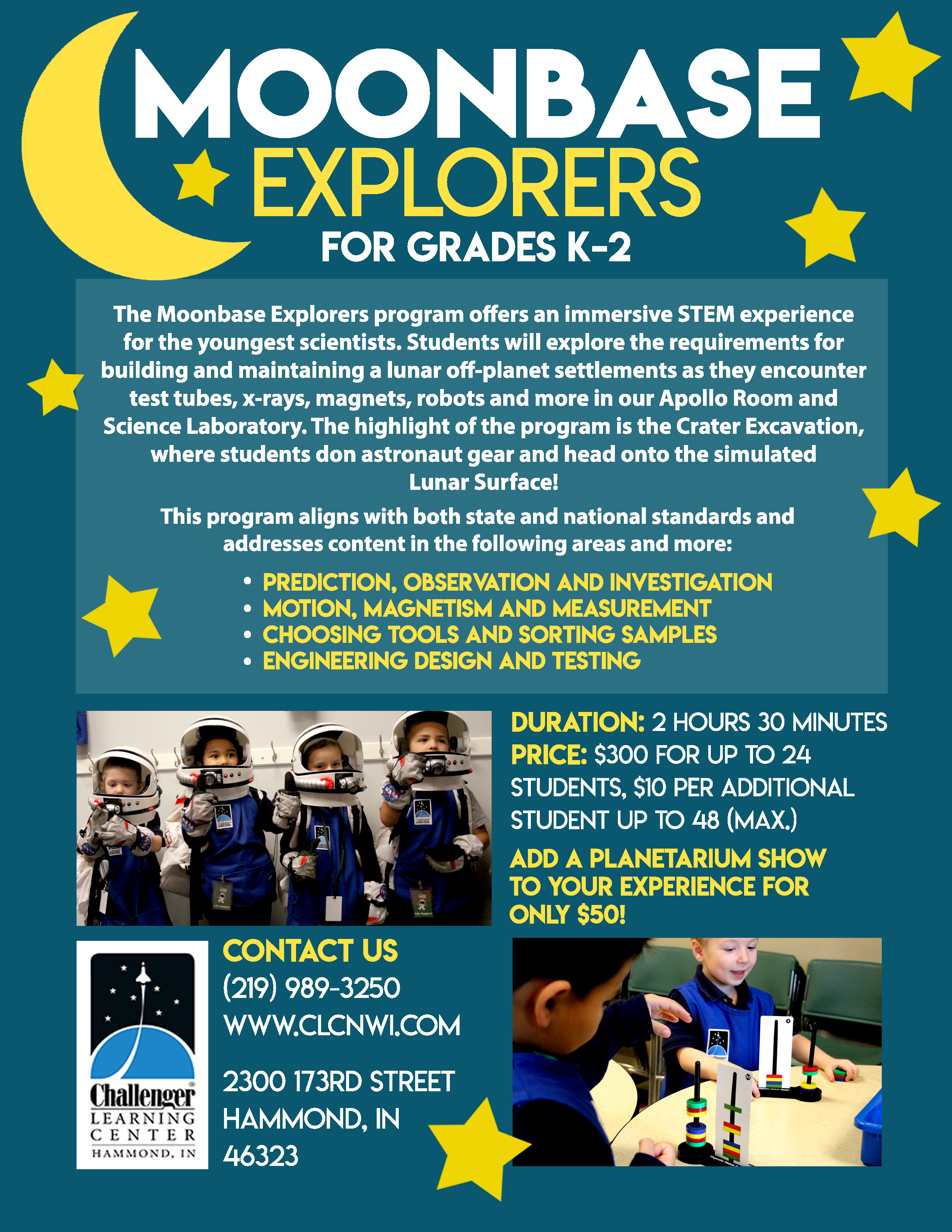 Could we live on the Moon? Students in kindergarten through second grade explore the concept of a lunar space base in this exciting, hands-on adventure! Children will work in cooperative groups to investigate engineering, geology, life support and medical concepts in a simulated space environment. They even put on helmets, gloves and oxygen backpacks and go on a spacewalk on the surface of the Moon! The Moonbase Explorers program is designed for primary aged students and offers a highly engaging environment for practicing hands-on skills while learning about various science topics.
*The Moonbase Explorer program aligns with the Indiana Academic Learning Standards and Illinois Common Core State Standards.
Length: 2.5 hours
Class Size: Maximum 48 students (any group over 24 students will be divided into 2 separate groups)
Price: $300 per 24 students, $10 per add'l. student up to 48 students total
Add On: An entertaining 25 minute planetarium show can be added to this program for an additional $50.00
*Please Note: 5 adult chaperones (not including teachers) required per 24 students --- 25 students and over require 10 chaperones (not including teachers)
Call (219)989-3250 to inquire or to schedule your Moon Base Explorer program today!
---
Moonbase Teacher Resources