The Challenger Learning Center is proud to offer full-dome Planetarium Shows and the only LASER Experience in Northwest Indiana!
We offer several ways for you to enjoy our exciting and educational dome shows as well as dazzling LASER shows. Book a show for your group as a single event or with a hands-on activity in our Science Lab! Planetarium shows are also available to add on to your booked mission for an additional fee.
Group outings • Corporate events • Field trips
Call (219) 989-3250 Monday – Friday from 8 a.m. – 4 p.m.  or email questions@clcnwi.com for more information.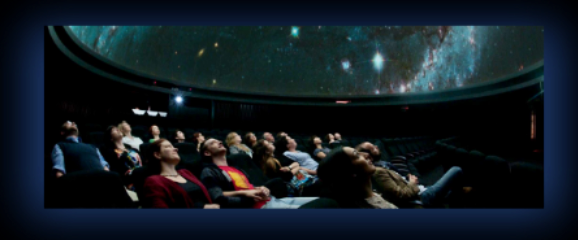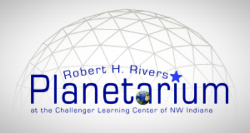 ---
Available Planetarium Shows
Back to the Moon for Good

Immerse yourself in a race to return to the Moon 40 years after the historic Apollo landings. See how a competition among privately funded international teams is ushering in a new era of lunar exploration. Learn about the Moon's resources and discover what humanity's future on the Moon might hold. Narrated by Tim Allen, Back To The Moon For Good presents the Google Lunar XPRIZE, and the personal stories of competition and collaboration it inspires.

Black Holes

They lurk in the universe like cosmic dragons, unseen voids containing the energy of a million suns. They can devour entire stars; and once in their grasp, nothing – not event light – can escape. Few mBlack Holesysteries in the universe have the power and awe of the black hole. Only now are we on the verge of understanding their true nature. What are they? How are they made? Is the Earth in danger of being pulled in to one? Discover the answers to these questions and more in Black Holes.

Dawn of the Space Age

Trace humanity's first steps into space through a look back at both the Russian and American ventures into the cosmos, from the launch of Sputnik to the Shuttle program and missions to the outer planets. Then look ahead to the International Space Station, private space exploration ventures and beyond.

Earth, Moon and Sun

This planetarium show explores the relationship between the Earth, Moon and Sun with the help of Coyote, an amusing character adapted from Native American oral traditions who has many misconceptions about our home planet and its most familiar neighbors. His confusion about the universe makes viewerearth moon and suns think about how the Earth, Moon and Sun work together as a system. Native American stories are used throughout the show to help distinguish between myths and science.

Extreme Planets

Imagine a world of molten rock breaking against a pitch black shoreline of molten lava…imagine another world that exists under a madly spinning burned out star. There are places so exotic that they defy description. Clark Planetarium's production, Extreme Planets, takes you to places that just can't be described as science fiction any more.

The Little Star that Could

Join Little Star as he searches for his place in the solar system. Along the way he meets other stars and learns about what makes each star special and how stars can combine to form clusters and galaxies.

Saturn: Jewel of the Heavens

Once a planet of great mystery, now more is known than ever about Saturn's amazing system of rings, moons and storms – thanks to modern robotic space pioneers. From its bizarre moons with mysterious features, to the billions of icy particles that compose the enigmatic rings, this is the three-dimensional tour of the Saturnian system that goes beyond the compuer graphics experience-it's like flying piggyback on the Cassini Spacecraft! Experience an immersive exploration of one of the most amazing and dynamic planetary collections of the solar system.

Sky Quest

This show provides an entertaining and educational exploration of the stars, planets, and constellations told from the viewpoint of an astronomer. Share her lifelong fascination with the heavens — from her childhood adventures on Mars (via a cardboard rocket) — to the discovery of her "birthday star" that led her to become an astronomer and buiskyquestld her own mountain-top observatory.

Two Small Pieces of Glass

Explore how the telescope has changed the way we look at our universe. From Galileo's first explorations of the heavens four hundred years ago to the Hubble Space Telescope's Deep Field, this show provides the inside scoop on scopes.
---
AVAILABLE LASER SHOWS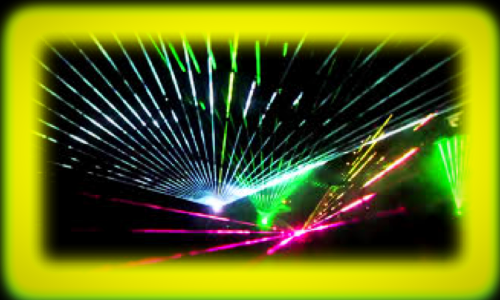 ElectroPop (42 minutes) –  Fun, pop selections that will make you want to get up and dance! Lady Gaga, Pharrell, Lorde, Daft Punk, Group Love and more!
Fright Light (49 minutes) – Spooky musical selections include songs from artists Michael Jackson, Weird Al Yankovic, Oingo Boingo, Alice Cooper and more.
Hypnotica (50 minutes) – Trance-inducing songs from The Crystal Method, Fat Boy Slim, The Chemical Brothers, Bjork and more.
iPop (41 minutes) – Fun for the kids with artists like Justin Bieber, Big Time Rush, Black Eyed Peas and Katy Perry.
Laser Beatles (35 minutes) – Magical Mystery Tour, Hard Days Night, Yesterday and Revolution are just a few of this wonderful Beatles medley.
Laser Country (40 minutes) – Greats from artists such as Garth Brooks, Rascal Flatts, Johnny Cash, George Straight and the Zac Brown Band.
Laser Holidays (39 minutes) – All your favorites to celebrate the holiday season.
Laser Magic (44 minutes) – Eclectic mix of songs from artists like Yanni, Elton John, Will Smith, Third Eye Blind and Chumbawumba.
LaserMania (42 minutes) – Fun mix of songs like Men in Black, Under the Milky Way, Mortal Kombat Theme, Time Warp and All the Small Things.
Laser Metallica (52 minutes) – Get your metal on with classics like Fuel, One, Master of Puppets, Enter Sandman and more.
Laseropolis (47 minutes) – Songs from artists like Alanis Morrisette, Future Sounds of London, Oasis, REM and Creed.
Laser Pop (30 minutes) – Selections include Get This Party Started, I'm a Believer, Digital Get Down and Kryptonite.
Laseretro (49 minutes) – Go back to the rockin' 80's with songs like Blue Monday, Lunatic Fringe, Just Like Heaven and Relax. (Parachute pants not required.)
Laser Spirit (42 minutes) – Proud to be an American? This show's for you! Selections include songs from John Williams, Madonna, the Beatles and more.
Laser U2 (50 minutes) – All the best in this mix with classics like Beautiful Day, With or Without You, Pride, and Desire.
Laser Vinyl (42 minutes) – Classic rock selections include Back In Black, Bohemian Rhapsody, Carry On My Wayward Son and more.
Laser X (46 minutes) – Alternative selections from artists such as Rage Against the Machine, Garbage, Alice in Chains, Gravity Kills and the Chemical Brothers.
Laser Zeppelin (52 minutes) – Favorites such as Kashmir, Stairway to Heaven, Song Remains the Same and Whole Lotta Love.
Pink Floyd: Dark Side of the Moon (44 minutes)
Pink Floyd: The Wall (46 minutes)