The Challenger Learning Center of NWI is proud to offer full-dome Planetarium Shows and the only LASER Experience in Northwest Indiana!
We offer several ways for you to enjoy our exciting and educational dome shows as well as dazzling LASER shows. Book a show for your group as a single event or with a hands-on activity in our Science Lab! Planetarium shows are also available to add on to your booked mission for an additional fee (inquire for pricing).
Group Outings • Corporate Events • Field Trips
To inquire about our full planetarium show catalog or book your group, please call (219) 989-3250
Monday – Friday from 8 a.m. – 4 p.m. 
or email questions@clcnwi.com.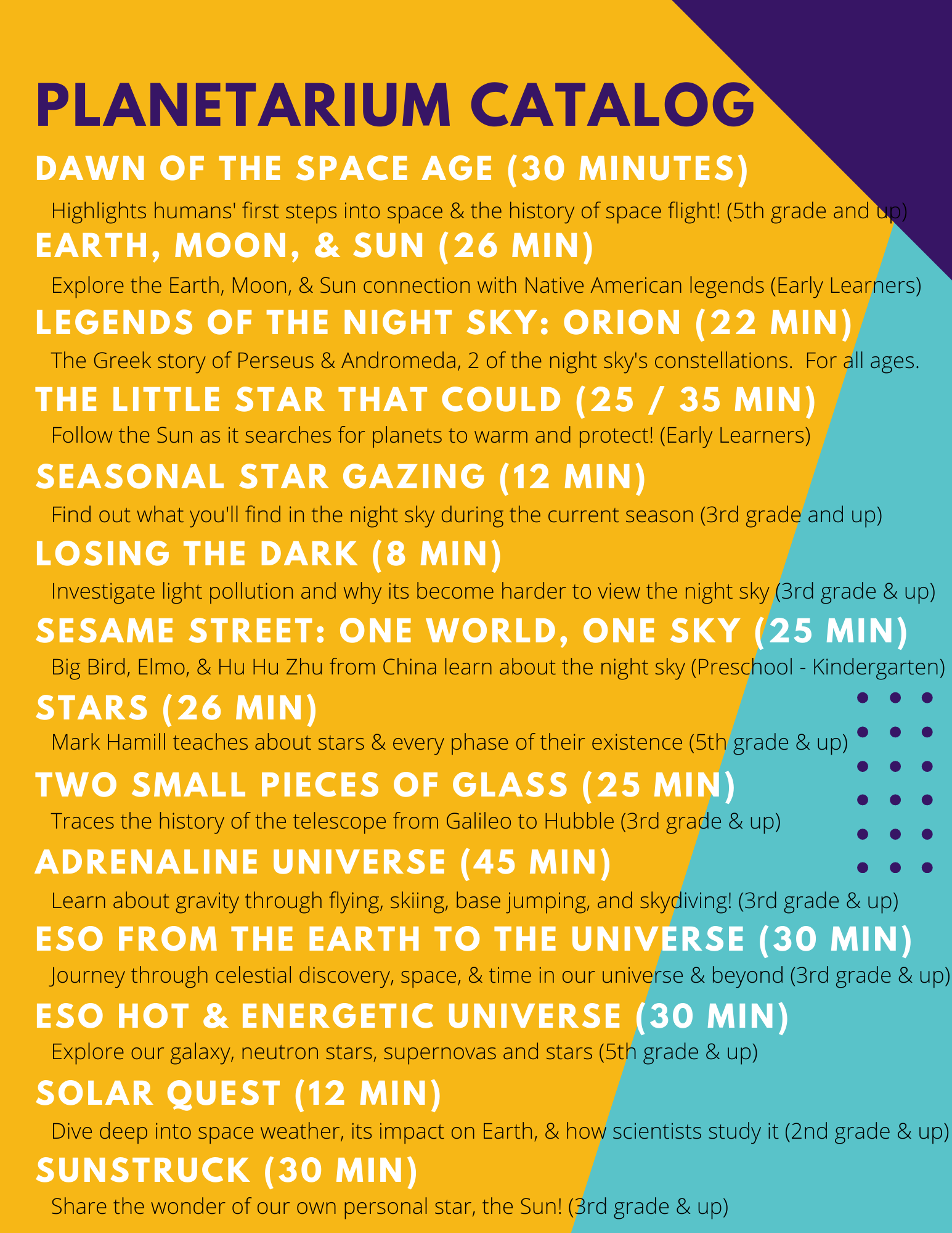 ---
PRIVATE LASER LIGHT SHOW PARTY
Bring your best friends, your family, or your recreational group to the Challenger Learning Center of NWI for a private laser light show program in our Planetarium dome!
Call (219) 989-3250 to book your party today, or to get more information.
Show options: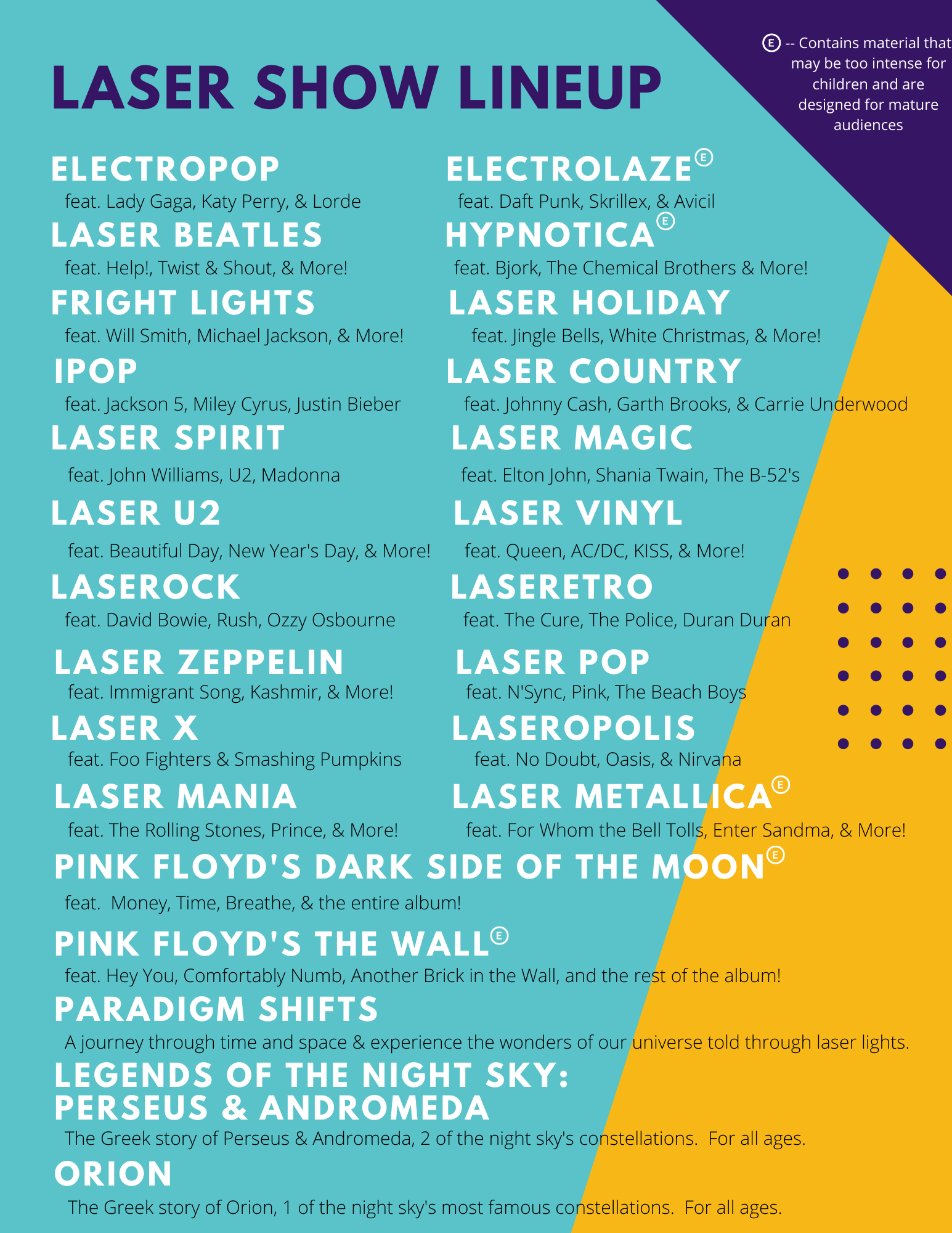 Shows which contain material that may be too intense for children and are designed for mature audiences include:
Electrolaze

Hypnotica

Laser Metallica

Dark Side of the Moon

The Wall