Register Your Student Below!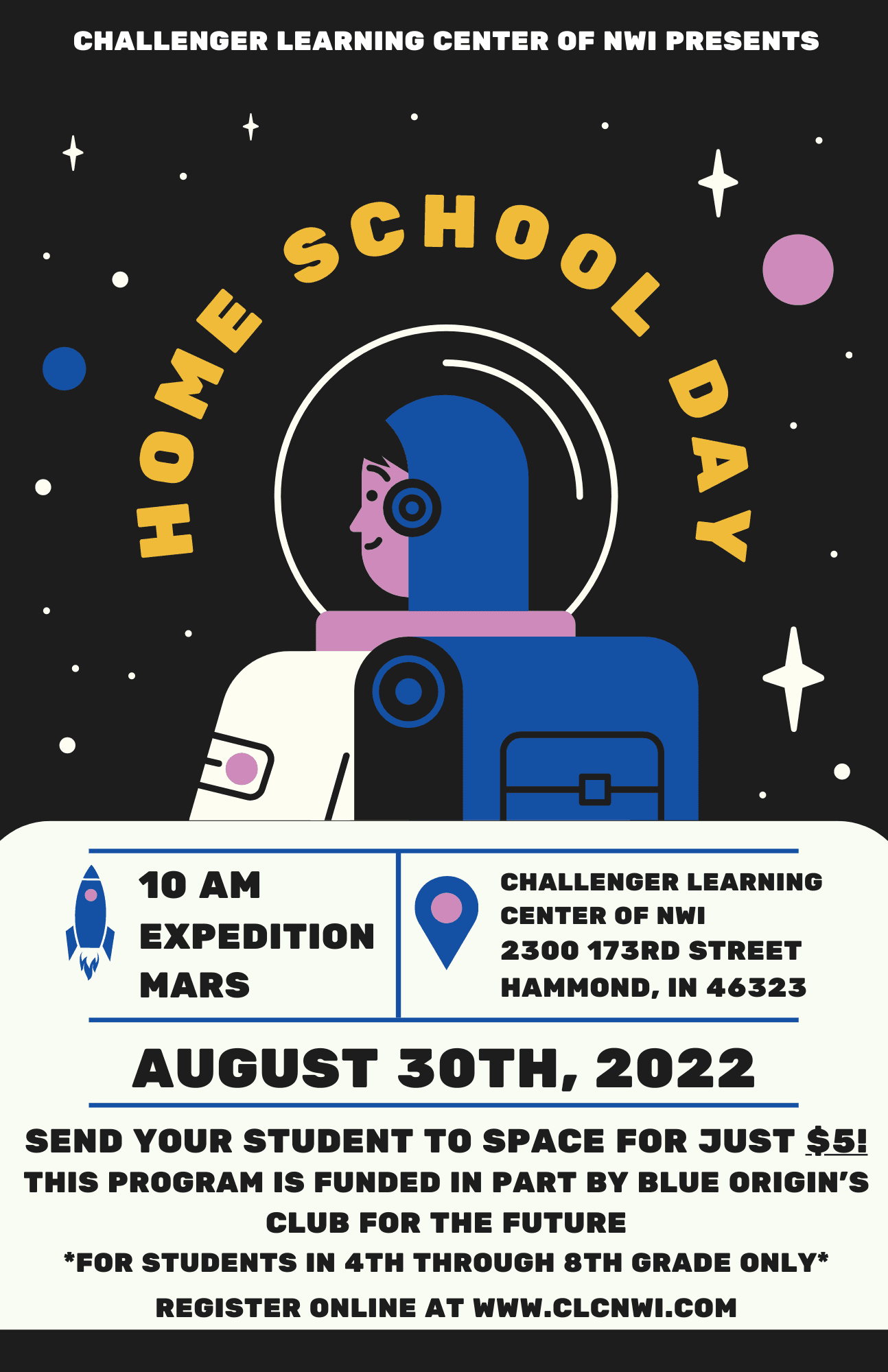 We look forward to welcoming your Home School Learners to our one-of-a-kind immersive space & science experience on August 30th!  Students will get the chance to fly a mission to the Red Planet and unlock its mysteries during this Home School Adventure Day!
Tuesday, August 30th, 2022
Expedition Mars Mission
10 AM - 12 PM
Missions are for 4th Grade to 8th Grade students ONLY
$5 per student
Refunds cannot be given at this time. We apologize for the inconvenience!
*Challenger Learning Center facilities do not include: a cafe, a waiting room, an indoor sitting area.  If accompanying adults want to wait for their students rather than leave the campus, they may be asked to wait outside or in their vehicles.*
---
Expedition Mars Mission at 10 AM