Home School Adventure Day 2024
We look forward to welcoming Home School Learners of all ages to participate in our 2-day Home School Adventure event!
$25 per student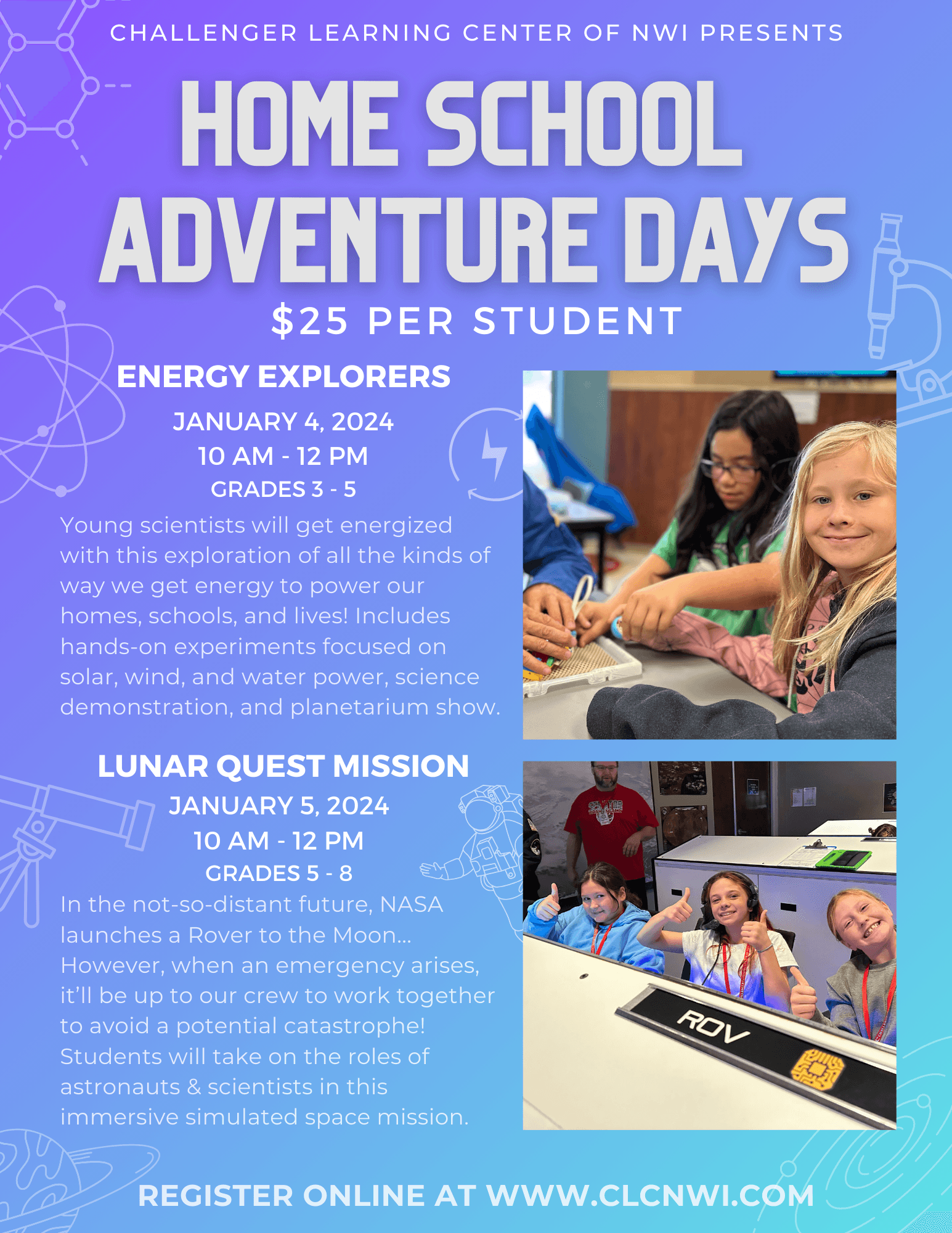 Thursday, January 4th 10 am - 12 pm ~ Energy Explorers (3rd - 5th grade students only)
Young scientists will get energized with this exploration of all the kinds of way we get energy to power our homes, schools, and lives! Includes hands-on experiments focused on solar, wind, and water power, science demonstration, and planetarium show.
Friday, January 5th 10 am - 12 pm ~ Lunar Quest Mission (5th - 8th grade students only)
In the not-so-distant future, NASA launches a Rover to the Moon to explore new areas and conduct critical research... However, when an emergency arises, it'll be up to our crew to work together to avoid a potential catastrophe! Students will take on the roles of astronauts, doctors, and scientists in this immersive simulated space mission.
Refunds cannot be given at this time. We apologize for the inconvenience!
*Challenger Learning Center facilities do not include: a cafe, a waiting room, an indoor sitting area.  If accompanying adults want to wait for their students rather than leave the campus, they will be asked to wait outside or in their vehicles.*
Register Below!