"Far Out" Summer Explorer Camp!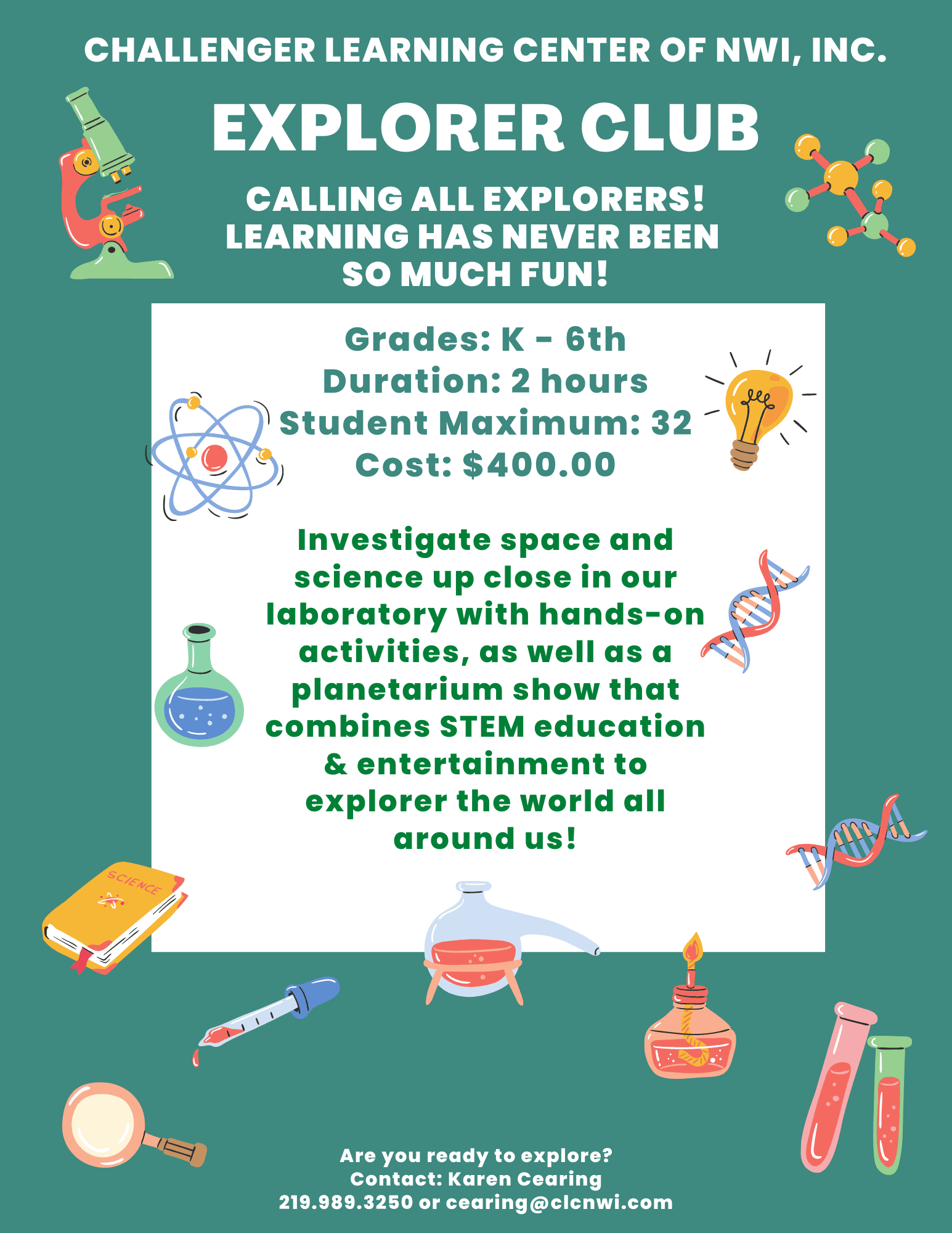 Try out amazing group activities at the Challenger Learning Center of NWI! Bring your students for science fun and entertainment. Groups of all ages will enjoy an educational and amusing planetarium & laser show, and then try their hand at age-appropriate, hands-on science activities.
LENGTH: 2 hours
PRICE: $400 per group 
Ages 5+
Please call (219)989-3250 to inquire or to schedule your Summer Show today!