Educational Resources 
---
Christa's Lost Lessons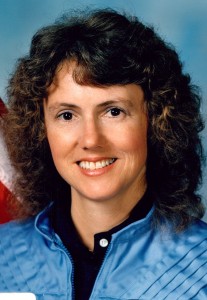 In 2007, the space shuttle mission STS-118 launched with Christa McAuliffe's back-up Teacher in Space candidate, Barbara Morgan. Over 20 years has passed since the loss of the Challenger's crew on January 28, 1986. That mission, had it been completed, would have brought Christa McAuliffe's six science lessons to children around the world through two live and four filmed lessons to be conducted in space. The lessons, prepared for the nation and the world's children, were never performed.
A NASA educational specialist, Bob Mayfield, wrote a narrative description of the six planned activities in the 1980s, focusing on the science and engineering performed in the conception and planning of the lessons, and describing related earth-based exercises. Mock-up planning practices of the activities and zero gravity demonstrations on video were collected with Mr. Mayfield's narratives and are now made available to help teachers understand and teach Christa's lessons. All six scripted experiments include a materials list, set up and step-by-step instructions for teachers to use in the classroom with students.
Using these activities, teachers can replicate that which Christa was not able to share from orbit. Christa's wonderful teaching gift and spirit are captured on the videos, and her remarks and actions in training accomplish most of her lessons plans. Her often quoted remark "I touch the future, I teach" is validated through the distribution of the materials by Challenger Center, the organization formed to carry on the educational mission of the crew.
Students experiencing the six lost lessons will be the future touched by Christa's teaching gift.
UPDATE - 1/28/18
Today, Challenger Center announced that several of the lessons Christa McAuliffe planned to perform aboard the Challenger shuttle during the Teacher in Space mission will be completed aboard the International Space Station (ISS) this year. Challenger Center, in collaboration with NASA and STEM on Station, will work with astronauts Joe Acaba, currently aboard the ISS, and Ricky Arnold, scheduled to arrive in March, to film the lessons.
Acaba and Arnold are both former educators and will film the activities over the next several months.
The lesson topics will include effervescence, chromatography, liquids in zero-g, and Newton's law. Several of the lessons will be completed as originally planned by Christa and a few will be reimagined based on materials available aboard the ISS. The videos will be released alongside corresponding classroom lessons and available on Challenger Learning Centers' websites this spring.
---
Bring Buzz Aldrin's Share Space Giant Mars Map to Your School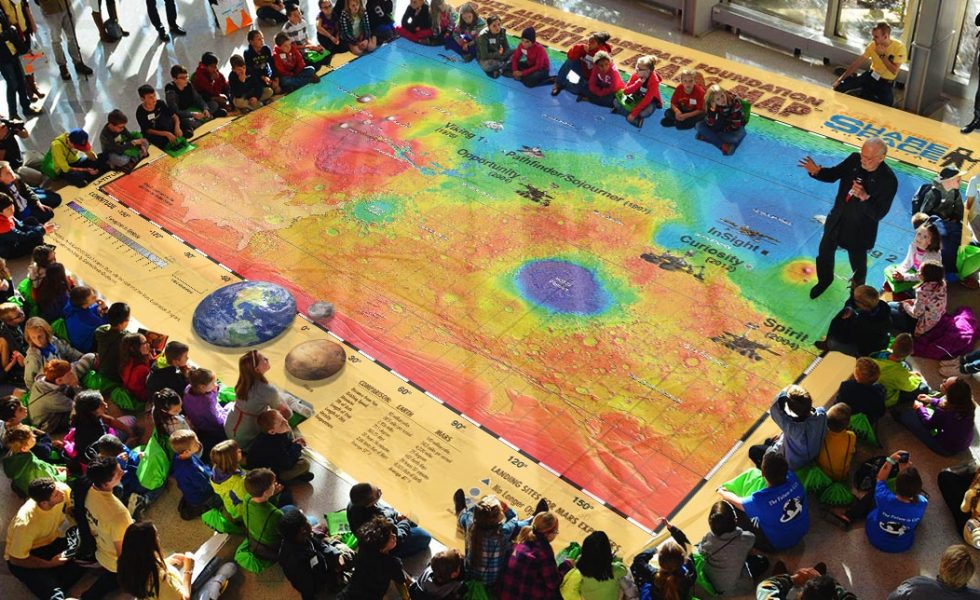 ShareSpace's Giant Mars Map is an exciting standards based, interactive educational tool that promotes active learning. Suited perfectly for upper-elementary-aged students, the Map can be be used on any large surface.
Join educators across the globe who are inspiring students to set their sights to Mars with a Giant Mars Map™, targeted for ages 8–12, designed with curriculum materials developed at Purdue University, based on National Science Standards. Intended to ignite children's interests in science, technology, engineering, arts, and math (STEAM). The Mars Map and accompanying curriculum, exclusive to ShareSpace, can be integrated within existing curricula, activities, or programs to help enhance your mission training.
The Giant Mars Map™, a 25' x 25' vinyl floor map depicting a colorful topography of Mars as well as the landing sites of Mars rover missions, allows educators and mentors to motivate children to develop an understanding for real world STEAM-based concepts using the Red Planet as the basis. The paired curriculum, curated by ShareSpace, encompasses language arts, geography, math, science, space exploration, technology, and creative, innovative thinking.
This map and accompanying curriculum is available for check for one week from the learning center. Educators can pick up the kit at the learning center by appointment. 
Call or email to bring this amazing resource to your school!
(219) 989-3250 or questions@clcnwi.com
---
Station Sightings
---
New 2017! Expedition Mars
Our new simulated mission Expedition Mars is on its way and we have sought out some really great Mars resources for you.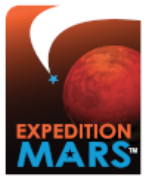 ---
Space Tourism Poster Gallery
---
Mars Exploration Poster Gallery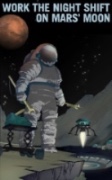 ---
NASA/JPL Educator Newsletter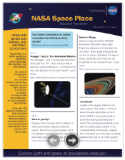 ---
Weblink for Background Information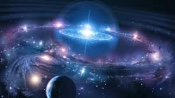 ---
Other fun STEM resources!
*A great online resource for merging web resources into a single, link-able location.  Students access your lesson, self guide through resources and work toward understanding at their personal pace.  Assessment and real-time data tracking.
*A fun quiz development program for classes with iPad or computer access for all students.
*An excellent resource if you're new to astronomy or want to begin stargazing at home!
*University of North Dakota Online STEM Resources and Activities for Teens is a great log of national and international STEM resources for kids of all ages.
---
Simple Machines Web Resources
| Simple Machines Websites | |
| --- | --- |
| Lemelson Center's Invention at Play: Invention Playhouse | www.inventionatplay.org |
| Edheads interactive game of identifying simple machines | www.edheads.org/activities/simple-machines/frame_loader.htm |
| Educational Videos, Lessons & Games for k-12 School Kids | www.neok12.com/quiz.SIMACH01 |
| Museum of Science – Elements of Machines | http://www.legacy.mos.org/sin/Leonardo/InventorsToolbox.html |
| Making Paper Airplanes – Wedges | http://www.funpaperairplanes.com |
| Cartoon Introduction of Simple Machines | www.wn.com/category:simple_machines |
| Simple Machine Quizzes | www.staff.harrisburg.k12.va.us |
---