Team Building Missions
We offer a team building experience that is out of this world! Challenge your team to put their skills to the test during one of our interactive and unique program options. These opportunities are a great way to give your team a chance to see their colleagues in a whole new light, while applying their teamwork, communication and problem-solving skills. Each scenario is engaging and will transport your team out of their typical work environment and into new and challenging destinations.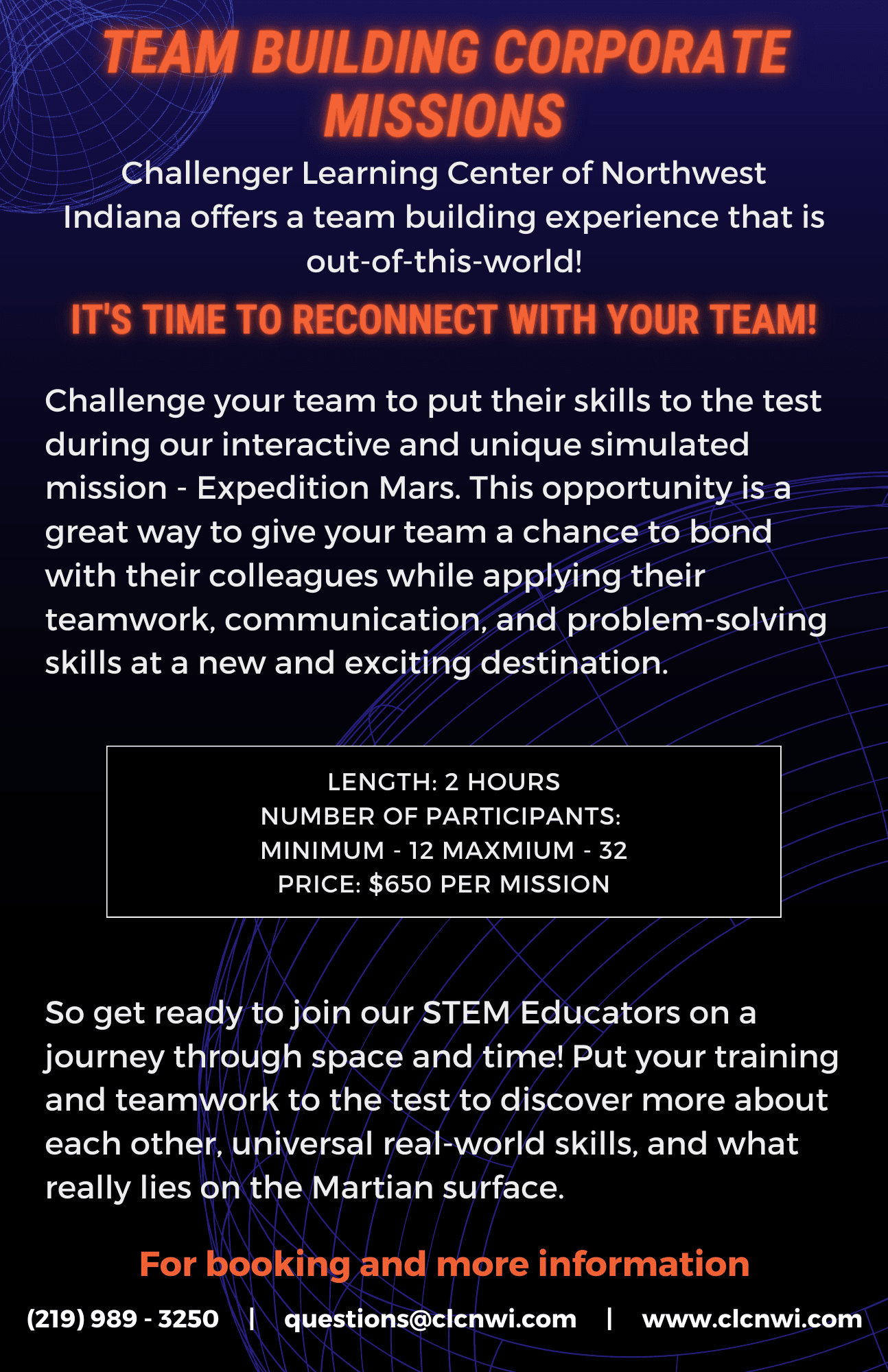 Length: 2 hours
Number of Participants: 12-32
Call (219)989-3250 to inquire or book your program today!