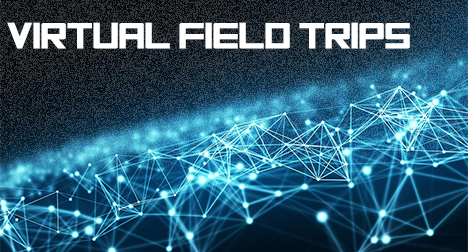 Give your students an innovative learning opportunity without having to leave the classroom!  Our Virtual Field Trips have your students connecting with a Challenger Center Flight Director using just a web browser to participate in an exciting scenario geared for their grade level. These simulations are interactive and enable your students to make the connection between using language, reading, math and science to solve problems in an authentic real-life situation.  It's so much fun, they won't even realize they're learning!!!
---
                                                                                  Digital Discoveries
Work with your students to complete a NASA-created engineering design challenge, then connect LIVE with a Challenger Learning Center Flight Director and watch as your students present their prototypes, discuss and test ideas, and perform hands-on activities to reinforce the concepts learned.  Your teams of engineers will learn about a day in the life of an engineer an receive updates on current plans of human space exploration.
Digital Discoveries Components:
Pre-connection session activity: 2 - 3 class periods

Connection session: 1 hour, 45 minutes

Post program activities are available to extend learning

Class size – Maximum up to 34 students

Price – $125 per class

Link: State Standards for Hurricane Design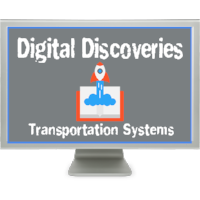 Digital Discoveries: Transportation System (Grades 3-5)
The Digital Discoveries: Transportation Systems program brings the engineering process and 21st century skills to life in your classroom. This three-part program focuses on space exploration and transportation systems and encourages students to work cooperatively to complete a design challenge. They'll then connect live digitally with a Flight Director from the Challenger Learning Center to present their prototype and learn about principles of flight. The connection uses just a web browser--no complicated equipment needed!
This program is our newest interactive, simulation-based activity. Classes participate without leaving school! No bus needed! 
Using critical thinking, teamwork, problem solving skills and more, students complete an engineering challenge in class. Next, your group links live with a Flight Director from Challenger Learning Center to share their designs and learn about current space science exploration!
This program meets science and engineering standards in a fun and engaging way while saving on transportation costs.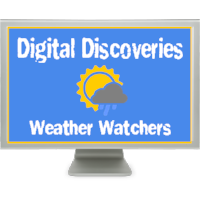 Digital Discoveries: Hurricane Design (Grades K-2)
In development. Stay tuned!
---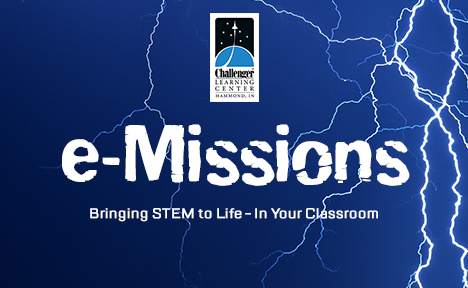 e-Missions™
e-Missions are simulated, problem-based, learning adventures delivered right into the classroom!  These exciting LIVE scenarios are conducted in your classroom by a Flight Director from the Challenger Learning Center.  e-Missions surpass other virtual programs in that the experience is completely interactive. No sitting back and listening to a face on the screen. Students are challenged to work together, using skills they've learned in the classroom and beyond, to solve problems. We offer Moon, Mars, and Beyond for grades 3-5 and Operation Montserrat for grades 6-9.
"I was so nervous that I wasn't going to get my job done, but my teacher reminded me that 'we had trained for this.' In the end, I felt like I had really done something I didn't think that I could do. It was a great feeling!" -Riley M., 7th grade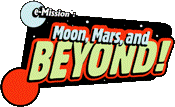 e-Mission: Moon, Mars, & Beyond (Grades 3-5)
The year is 2080 and space exploration continues in ways never before imagined!  But a crew of astronauts in the outer solar system has stopped communicating and Mission Control needs help to find them.  Student astronauts join one of five planet teams: Jupiter, Saturn, Uranus, Neptune, or Pluto, and use language, math, and science skills to determine where the crew may be located and how to rescue them.  They will communicate LIVE with a Flight Director at the Challenger Learning Center (Mission Control) to report their findings.  It will take critical thinking, problem solving, and teamwork to save the distressed astronauts! 
LENGTH: 2 hours
PRICE: $325
CLASS SIZE: Up to 34
Link: Flyer (Link will download the flyer)
Moon, Mars and Beyond! Professional Development Session
Discover how to integrate this high-energy, exciting program into your curriculum! The half-day session runs from 8:30 – 11:30 a.m. and provides educators with all the tools necessary to bring this program to their classroom!
PRICE: Free with booked program

e-Mission: Operation Montserrat (Grades 6-9)
A Challenger Learning Center Flight Director connects LIVE with your class as they apply science, math and communication skills to an authentic crisis situation. Students are placed on teams and tasked with tracking a Category 3 hurricane and a potentially explosive volcano on the Caribbean island of Montserrat.  The students must assess the threat, then plan a rescue for the civilian population of an entire island while Mission Control relays updates on the situation.  It's a great way to expose students to potential careers as meteorologists, emergency response personnel or environmental scientists! 
LENGTH: 2.5 hours

PRICE: $400

CLASS SIZE: Up to 34

Link: Flyer  (Link will download the flyer)
---
Each Virtual Field Trip aligns with Indiana Academic Learning Standards for Science as well as Illinois Common Core State Standards.
---

Read the Scholastic article about the value and impact of interactive virtual field trips.