CLICK ON IMAGE BELOW FOR FULL JOB DESCRIPTION (downloadable PDF) AND DIRECTIONS TO APPLY.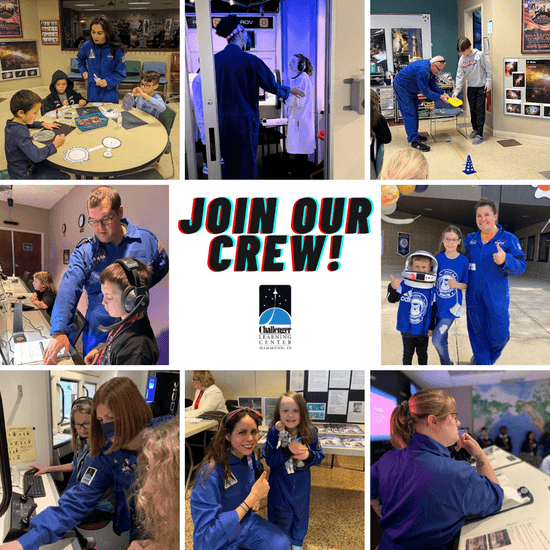 Do you have a passion for learning and love sharing your enthusiasm for all things science, technology, engineering, mathematics and more? Challenger Learning Center of Northwest Indiana is looking for enthusiastic individuals who are dedicated to life-long learning, education and interested in continuing to build upon our STEM education programs to invigorate an interest in STEM in our community. 
CURRENT JOB OPPORTUNITIES: PART-TIME STEM EDUCATOR OPENING FOR SPRING (START AS SOON AS POSSIBLE)
To apply:
Email a resume to bates@clcnwi.com to be considered for position
Cover letter optional
High school diploma required, Bachelors degree in education or science related field preferred
Experience in Science, Technology, Engineering, and Mathematics or Education fields preferred
Available to work a minimum of 3 days a week required
EMAIL resume to bates@clcnwi.com to apply. CALL (219) 989 - 3250 with any questions or inquiries.