Public Events
---
Coming September 2017 - GLOW Space Race!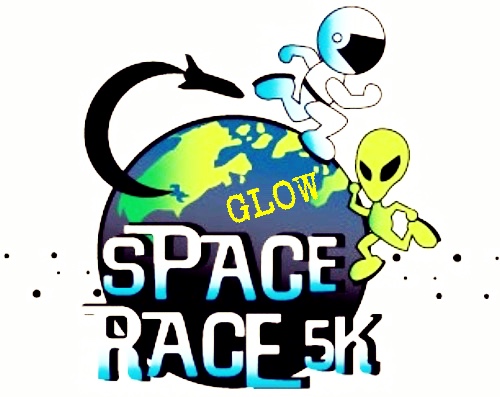 - InSpIrInG. EXpLorInG. LeArNiNg. -
The Challenger Learning Center proudly invites you to sponsor its mission by supporting the 6th annual GLOW SPACE RACE 5K RUN/WALK. This family-friendly, glow-in-the-dark run/walk will "blast off" the evening of Saturday September 23rd  from the Challenger Learning Center in Hammond. Hundreds of runners and walkers of all ages will see that you support our mission to INSPIRE THE NEXT GENERATION OF EXPLORERS!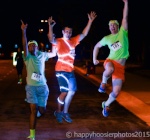 ---
Coming October 2017 - Fright Light Halloween Laser Shows!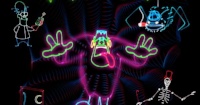 Looking for a unique way to send chills up your spine? Come celebrate the Halloween season with an assortment of spooky songs appropriate for the whole family! This well-liked Laser Fright Light Show runs about 35 minutes and is entertaining from start to end. It will definitely have you "screaming" along with the familiar Halloween tunes. 
Come ghouls, goblins, witches and warlocks and join us for some festive Halloween fun......if you dare!
---
Coming December 2017 - Star of Bethlehem Christmas Planetarium Show!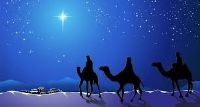 This 60 minutes popular holiday program presents a full dome planetarium show titled, The Star of Bethlehem that is followed by a highly entertaining holiday laser show.  
The Star of Bethlehem is about the biblical rendition of the wise men following the rise of a new star in search of the Christ child and offers scientific explanations for what this phenomenon might have been. It also gives examples of how the movements of heavenly bodies in the skies were used at different times throughout history to place and design structures, or even predict events on earth.
Join us in December for this event that will surely bring out all your holiday spirit!
---
Coming February 2018 - Valentines Date Night, Fly Your Sweetie to the Moon!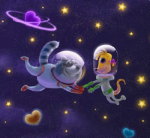 Why should the kids get all the fun?
Join us for our very popular annual adult event, Fly Your Sweetie to the Moon! This is a 90-minute simulated space mission, where you and your partner will spend time in our unique Spacecraft environment, and work on tasks designed to see if you have "The Right Stuff"! You'll also experience an amazing Laser Show in our full-dome Planetarium. There are special treats for participants as well.
---
Coming April 2018 - Astronomy Day Open House!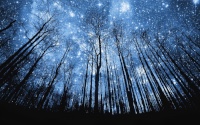 To celebrate National Astronomy Day we host a FREE Hands-on, family-friendly activity open house for kids ages 3-94! Learn about the Great American Solar Eclipse as well as other relevant astronomy topics, all through easy interactive activities that spark your child's interest in science, engineering and more! Throughout the day we will run Planetarium shows every 15 minutes. 
Sponsored by our Partners in Education