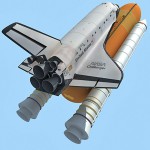 Kids aren't the only ones who come to Challenger! We offer amazing Corporate Space Missions to help your organization foster team building and communication skills in an unique environment. Our simulated space missions challenge people of all ages to work together to solve problems and experience a successful journey to the Moon and beyond!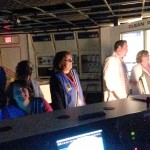 Why not host your next quarterly meeting or staff appreciation day at Challenger? Our Dinner (or lunch!) Under the Stars lets you enjoy your catered meal under a starry sky in our Planetarium. Facilities for up to 40 people.
Corporate Mission Package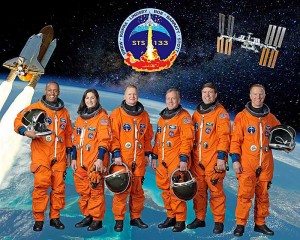 DOES YOUR "CREW" HAVE THE RIGHT STUFF?
The Challenger Learning Center offers unique corporate programs designed to promote teamwork, problem solving, decision-making and communication skills. Staff and management work together to complete a space-themed mission, transporting your team to a neutral environment in our Mission Control and Space Station simulators. A fun and unique way to promote critical skills and strengthen your team's connections!
Two options available to fit your budget and needs.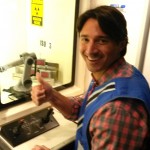 Option 1
Mission to Mars
Number of Participants: 14-30
Program Length: 2.5 hours
Cost: $650
Description: Your group will voyage to Mars as a science team completing a crew exchange on the Red Planet. This program is a fun way to challenge everyone  to perform in different roles and a new environment. Teams will analyze their performance in a special post-mission session and your group will see their teammates in a whole new light!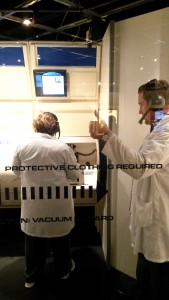 Option 2
Crew Challenge and Mission to Mars
Number of Participants: 14-30
Program Length: 4 hours
Cost: $850
Description: Your crew will be challenged to complete teambuilding activities as pretraining for their Mission to Marsexperience. Groups will analyze their performance following both the activities and the mission to enhance on-the-job performance.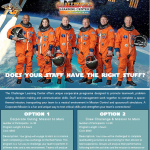 Download our flyer here:
Contact us to learn more!
(219) 989-3250